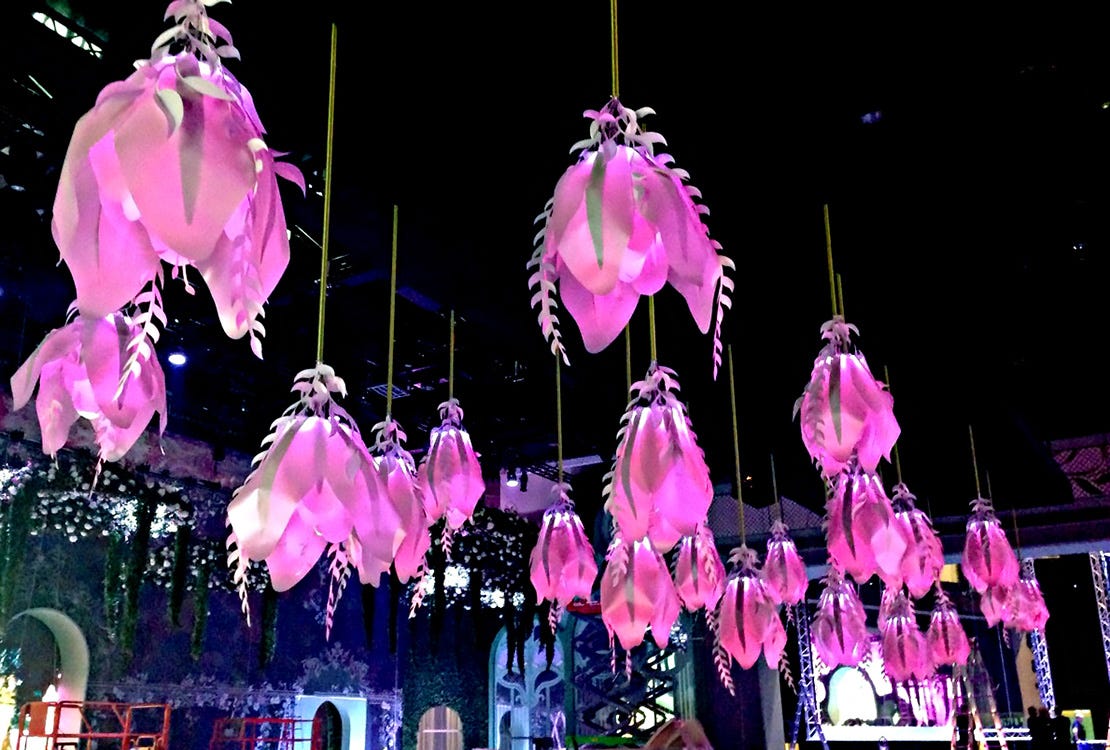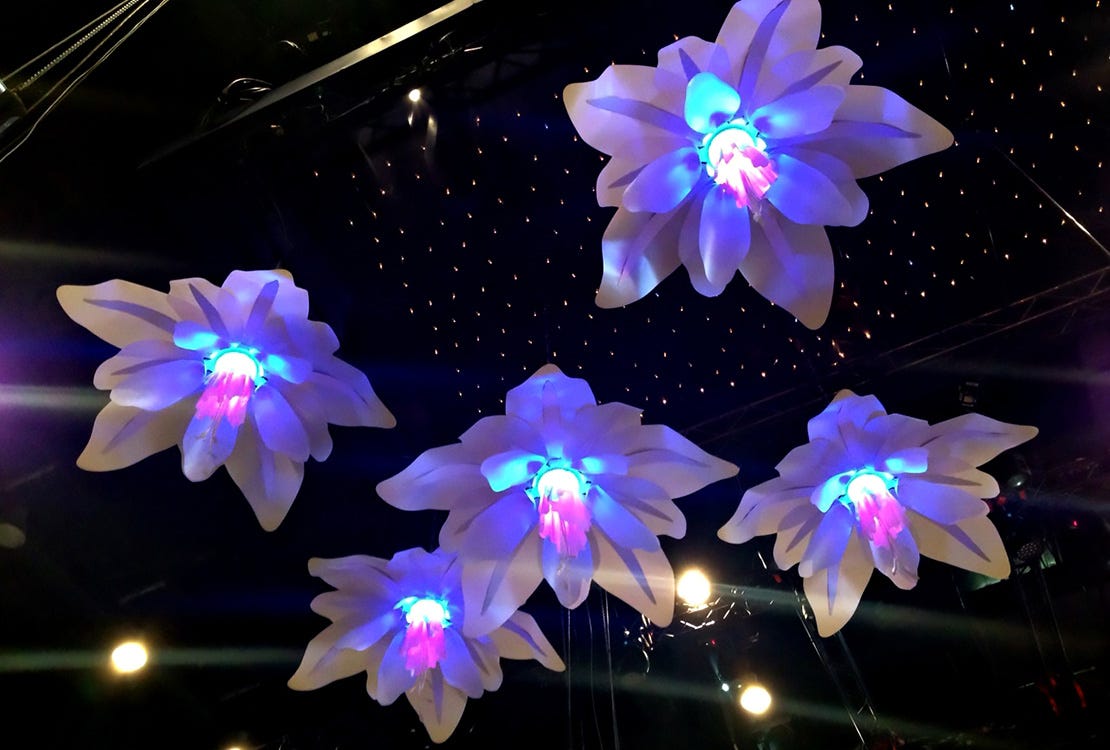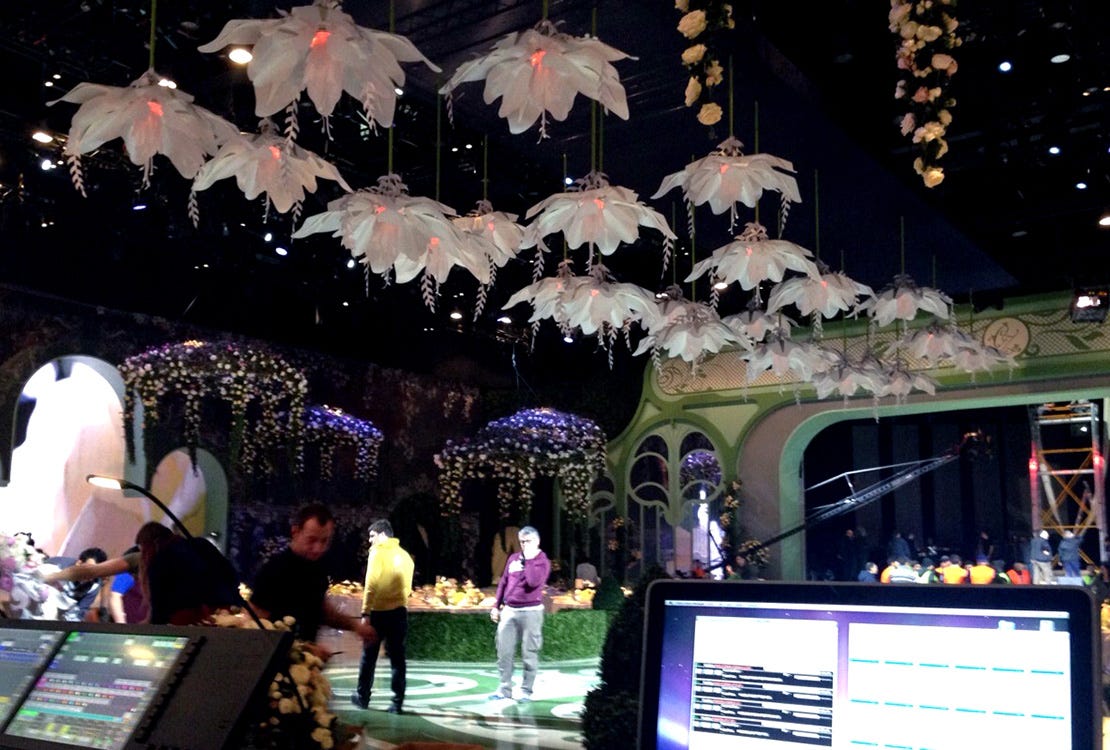 The Fabric Images, Inc.® Europe team executed 24 floral chandeliers for a private gala dinner located in Baku, Azerbaijan. The chandeliers, designed by Simmetrico, were installed within the entry of the space and presented a natural appearance with soft, color-changing lighting effects and blooming motion. By embracing the unique custom design and working as a team to develop a solution, the Fabric Images Europe team successfully presented an immersive solution for the gala.
Engineering of the flowers included a diverse mixture of technical requirements. The following considerations applied:
Support petals
Support RGB light fixture
Hinge outward at each petal
Incorporate pneumatic opening system
Incorporate two silent compressors
To achieve these requirements, the Fabric Images team engineered a lightweight metal frame system where each petal support was hinged and suspended through an anchor system that tied into a pneumatic opening mechanism. In other words, the blooming motion is achieved by airflow and the ability of the petals to hinge. The petals are attached individually to each of the support arms of the frame. The petals are constructed using proprietary semi-gloss paper in white.
Once installed at the gala, a dmx console controlled the motion and RGB lighting within the chandeliers.