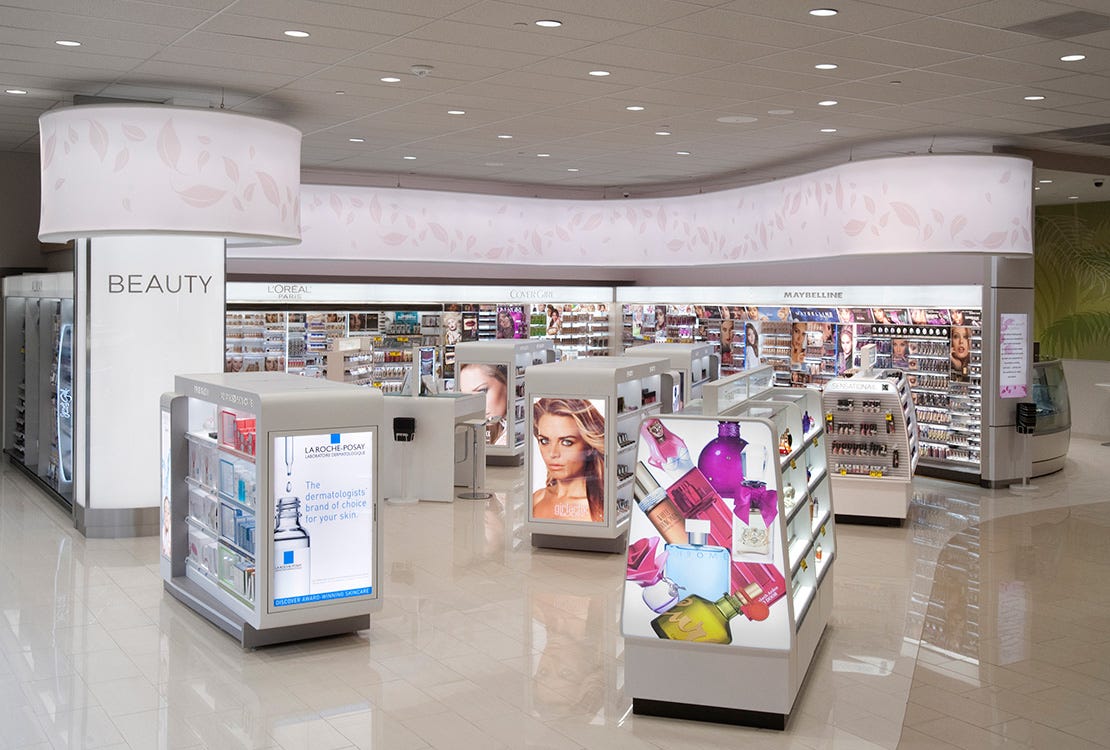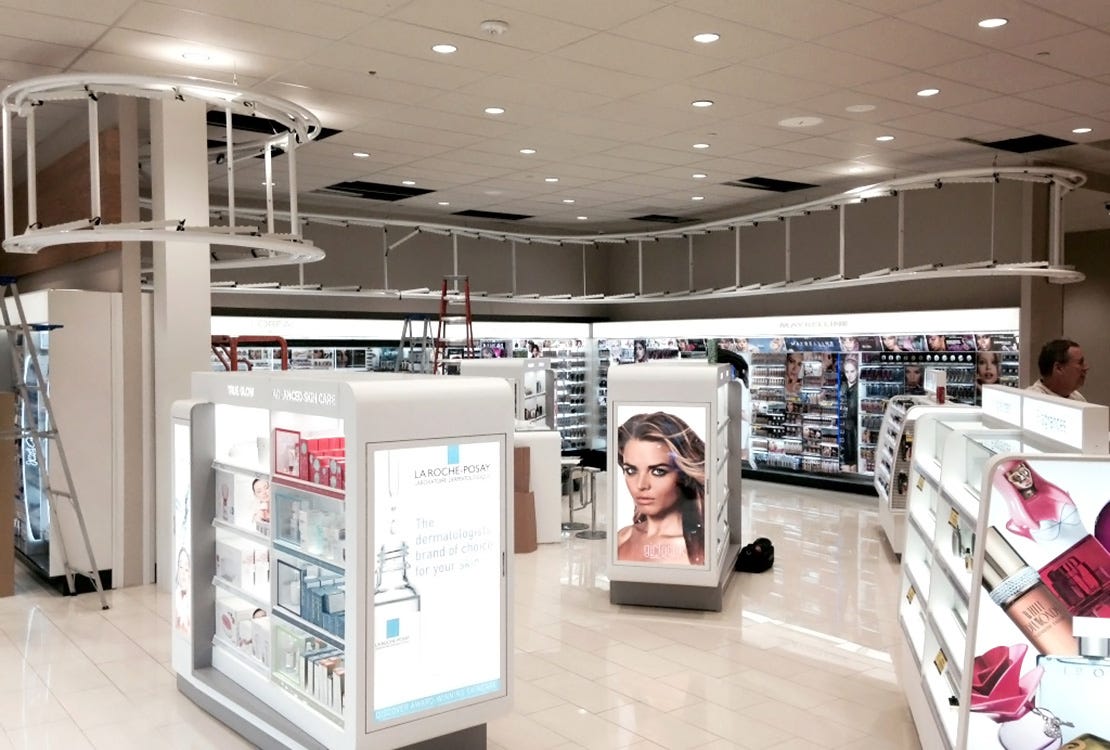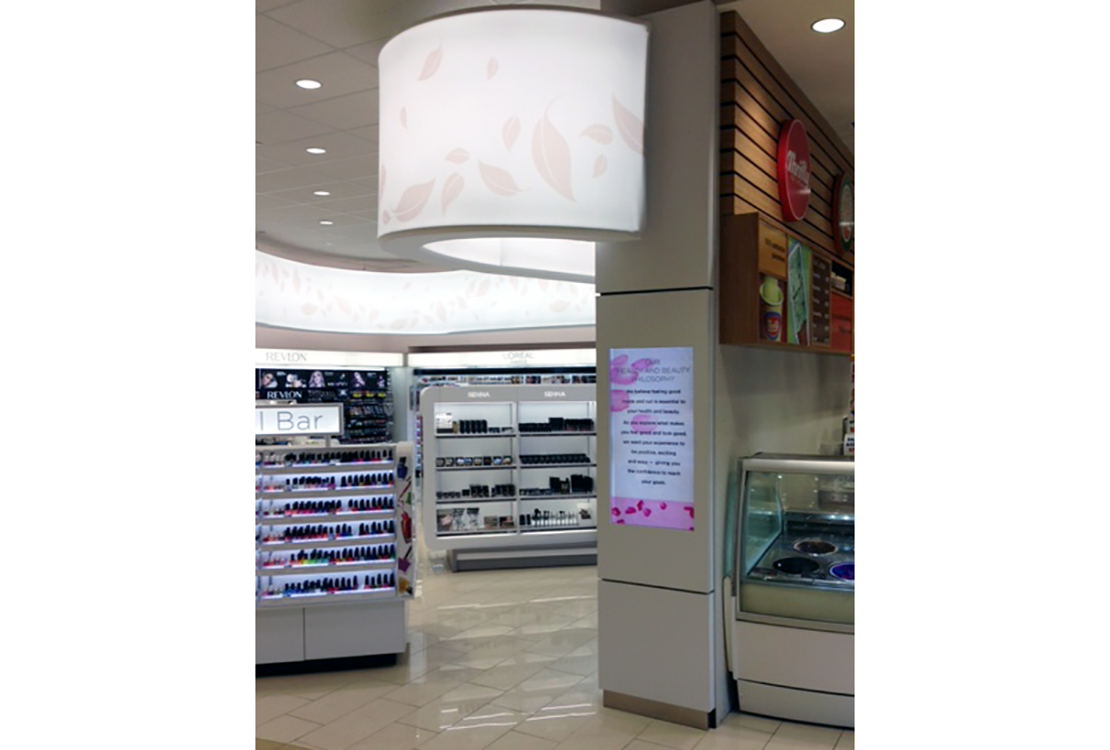 | | |
| --- | --- |
| Client | Rite Aid |
| Design by | GroupRed |
Fabric Images, Inc.® partnered with Rite Aid to execute the alcove ribbon header located within the beauty department of the flagship store in Beverly Hills, CA. The 81.5ft long ribbon was part of an upgrade to the identity of this nationally known brand.
Fabric Images engineered and executed a successful solution, including:
The structure is engineered and manufactured to meet safety requirements and building codes for California.
Internal LED lighting evenly illuminates both the front and back faces of the ribbon without shadows and with adjustability for on-site modifications in brightness and Kelvin temperature.
The fabric cover includes a seamless, superior graphic that diffuses light without fading.
The fabric construction accommodates removability for cleaning and change-outs without requiring removal or modification of the frame.
Fabric Images worked closely with Rite Aid on the color direction for the graphic. Fabric Images tested several tone variations before final production to ensure the graphic would relay the soft, feminine translucency envisioned when backlit. Polyester fabric with a built-in diffuser allowed for smooth distribution of the internal LED lighting. While the overall length presented some concern, the graphic was beautifully printed in one seamless run.
The successful completion within the Flagship store led to a program for the integration of tension fabric alcove ribbons into additional stores throughout the country. Fabric Images' role has included laying out the alcove ribbon within the space, managing site surveys and installation, and communicating with the customer, general contractor, and installation partners. In addition, the ribbon is custom configured during the discovery process to accommodate variations in size, space configuration, and ceiling height between locations.