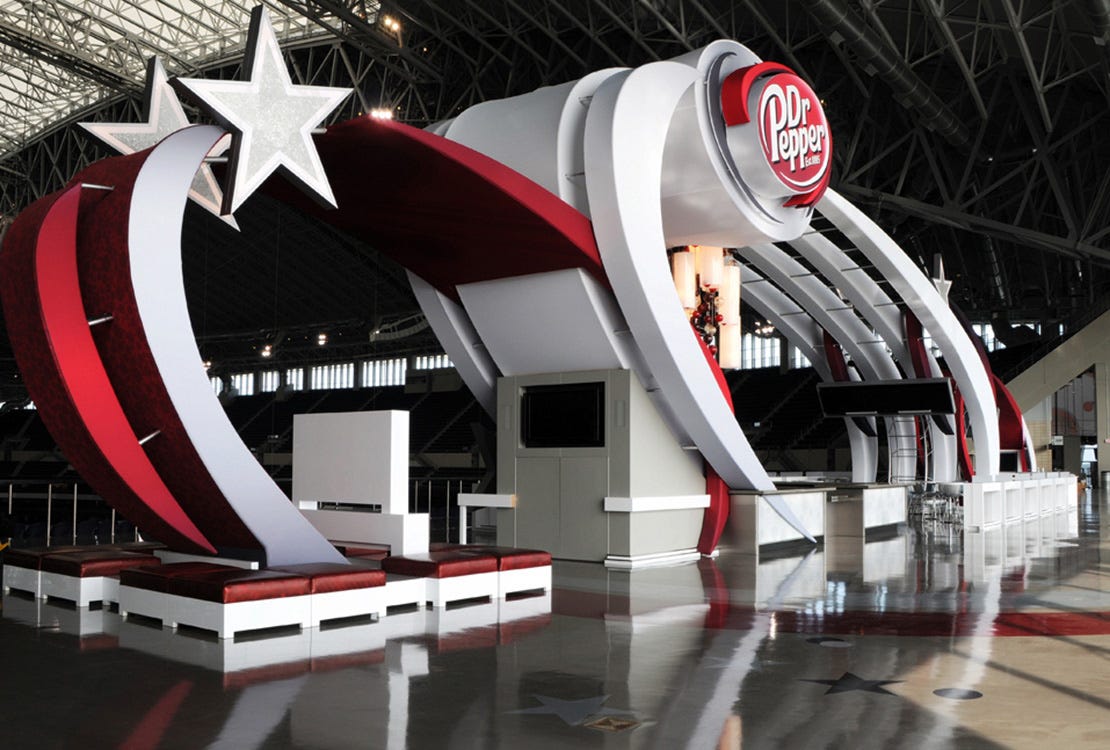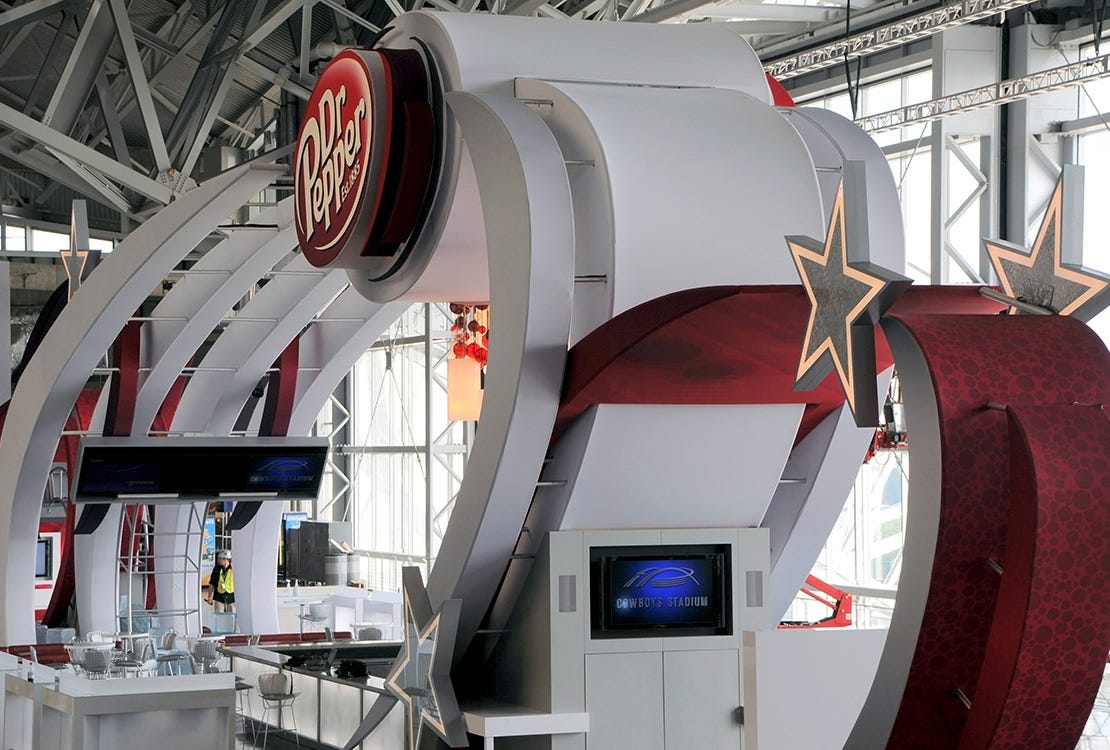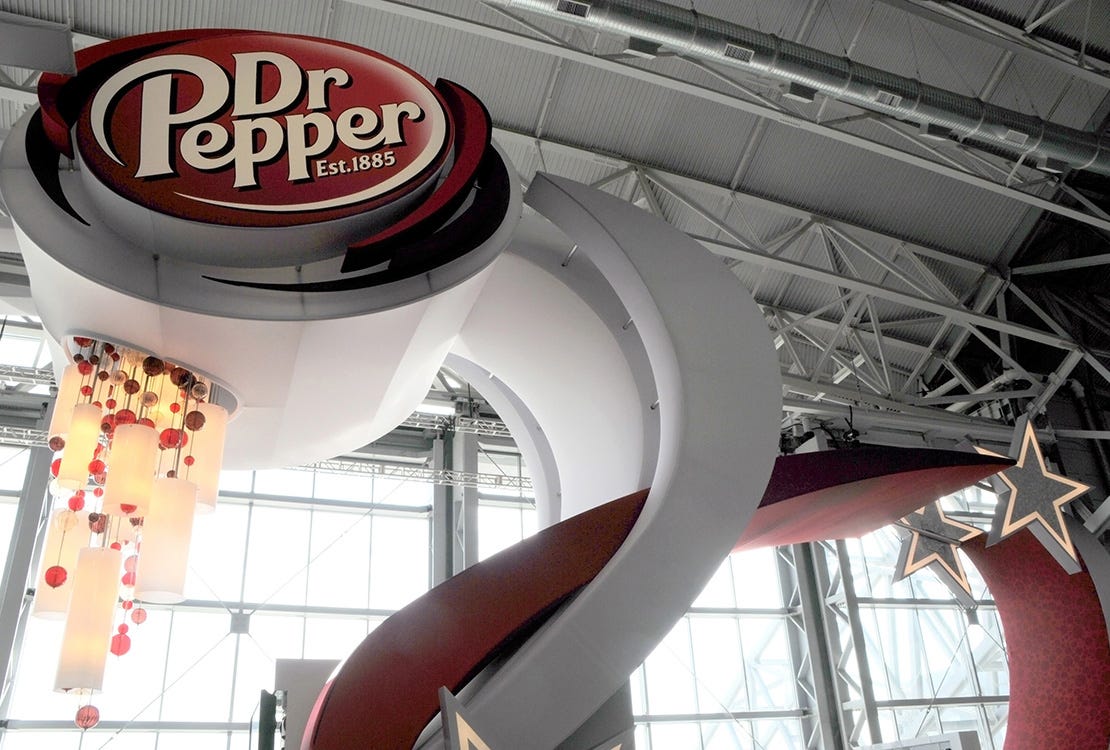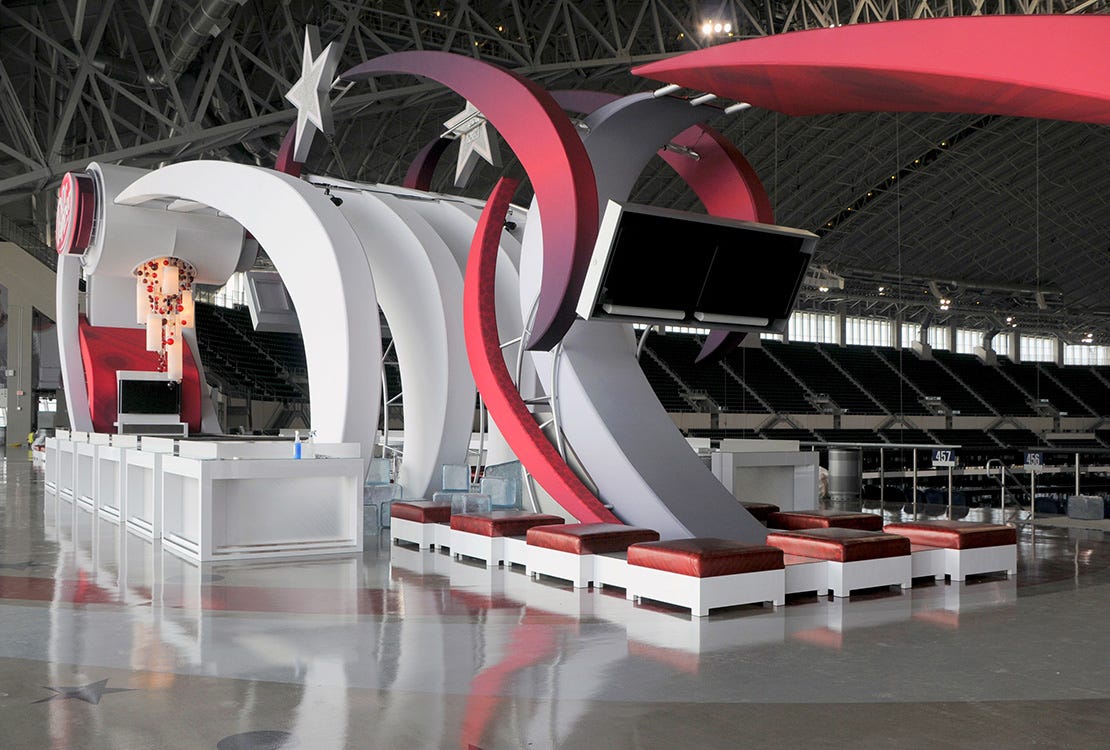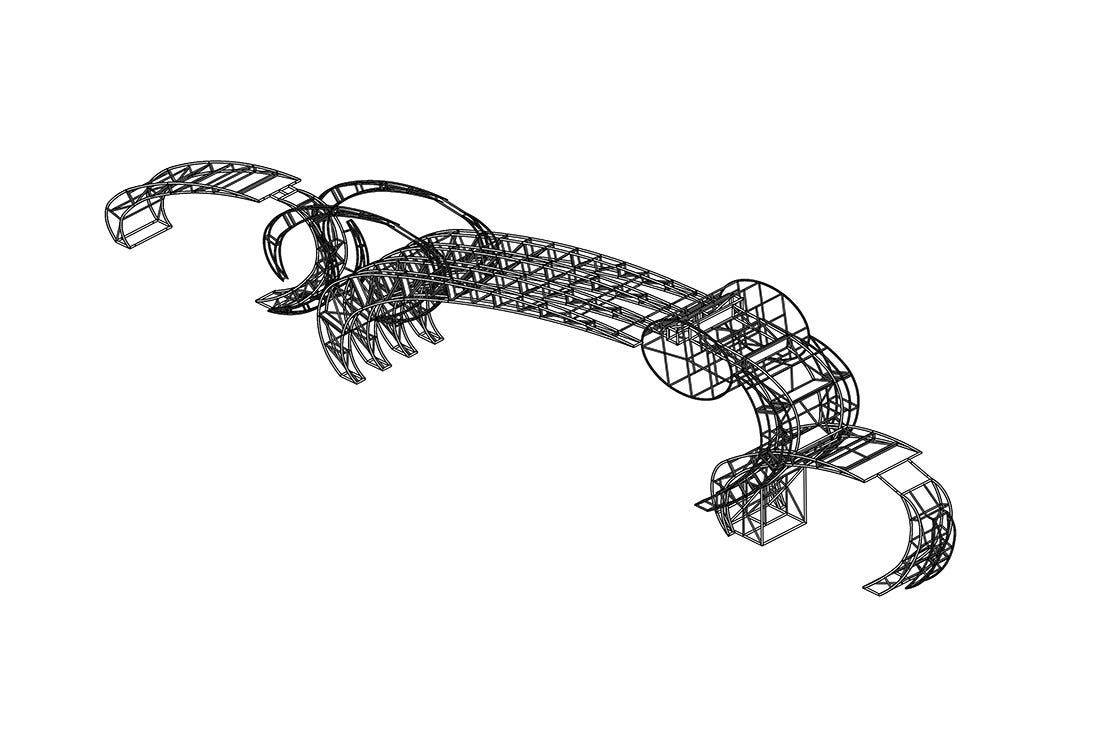 | | |
| --- | --- |
| Client | Dr Pepper |
| Partner | GES |
| Design by | HKS Brandspace and HillebrandCorey |
Fabric Images, Inc.® partnered with GES to fabricate the StarBar located on the upper concourse at the east end of the Dallas Cowboys stadium. The StarBar is an immersive installation including fifteen structural fabric arches spanning 150ft.
GES selected Fabric Images to manufacture the architecture due to a proven history of successfully engineering and fabricating a wide range of large-scale printed tensioned fabric architecture and innate attention to detail.
Designed by HKS Brandspace and HillebrandCorey the StarBar creates a unique opportunity for Dallas Cowboys fans to enjoy the game by incorporating the latest technology fused with high-class details. The engineering of the architecture accounts for interior lighting, which creates a light show each time the Cowboys score. At the same time, the exterior supports monitors that show live footage of the game.
Complexities of the StarBar that Fabric Images addressed through design engineering and pristine execution included:
At the height of nearly 27ft and spanning a total of 150ft across without any rigging to the ceiling, while also sitting beneath a large, retractable roof, it required significant structural engineering and sound execution.
The illuminated Dr Pepper cylinder, which sits at the top of the central arch spanning 79ft across without rigging, supported a 1,000 lb glass chandelier.
Internal lighting throughout the arches required structural support for fixtures and wire management. Externally, the arches required accommodations for mounting large high-definition plasma monitors.
Selected fabrics would endure a 10-year installation, offer extraordinary textural effect when layered and backlit, and provide vibrant printed graphics.
Fabric Images' successful execution of the elaborate design highlights how expert partnerships can bring a vision to life on time and on budget. In addition, the StarBar cements the trend in architectural design and construction materials that include printed tensioned fabric structures as part of an overall solution.