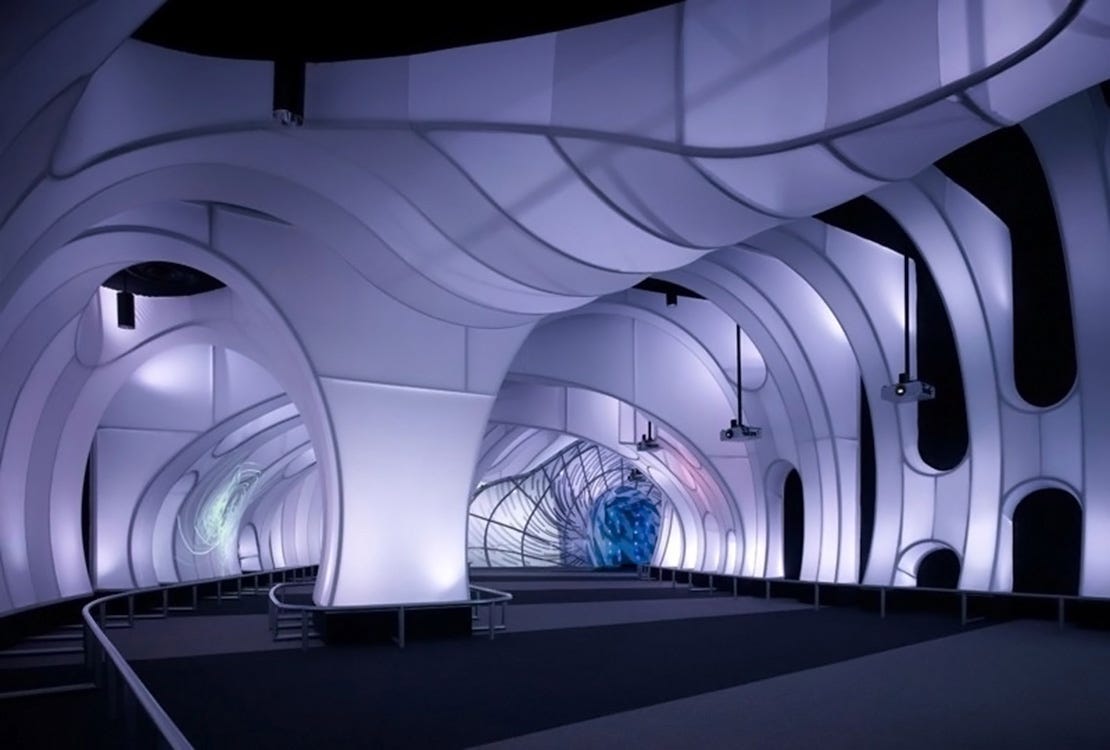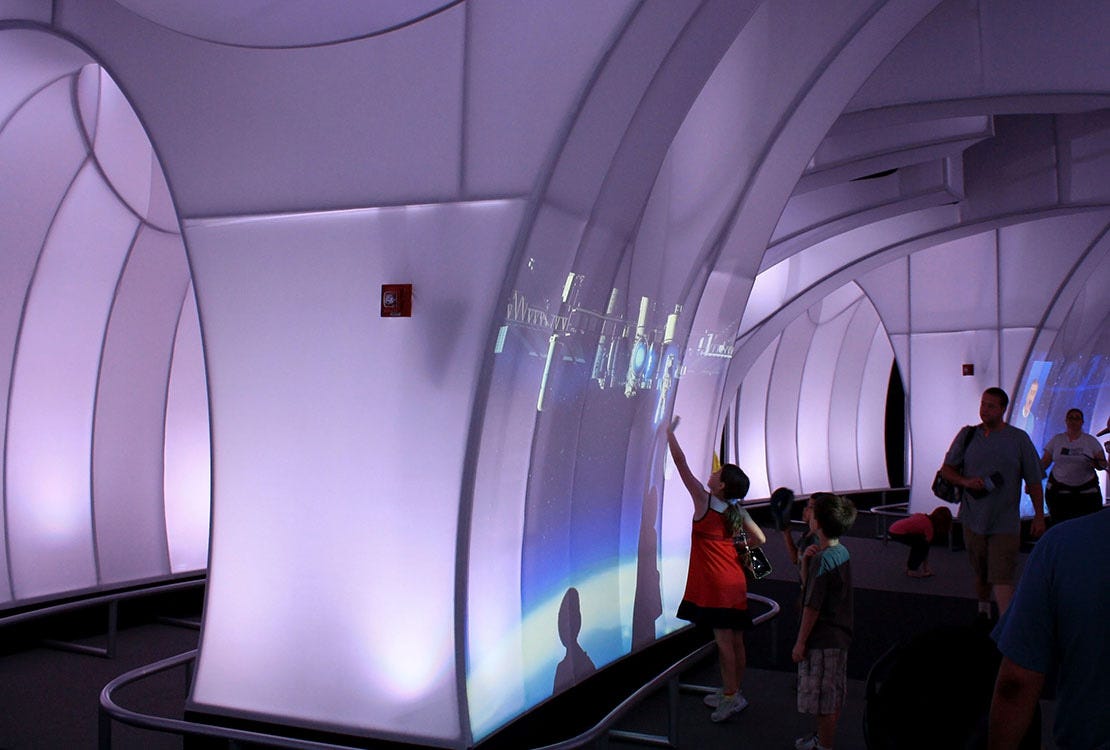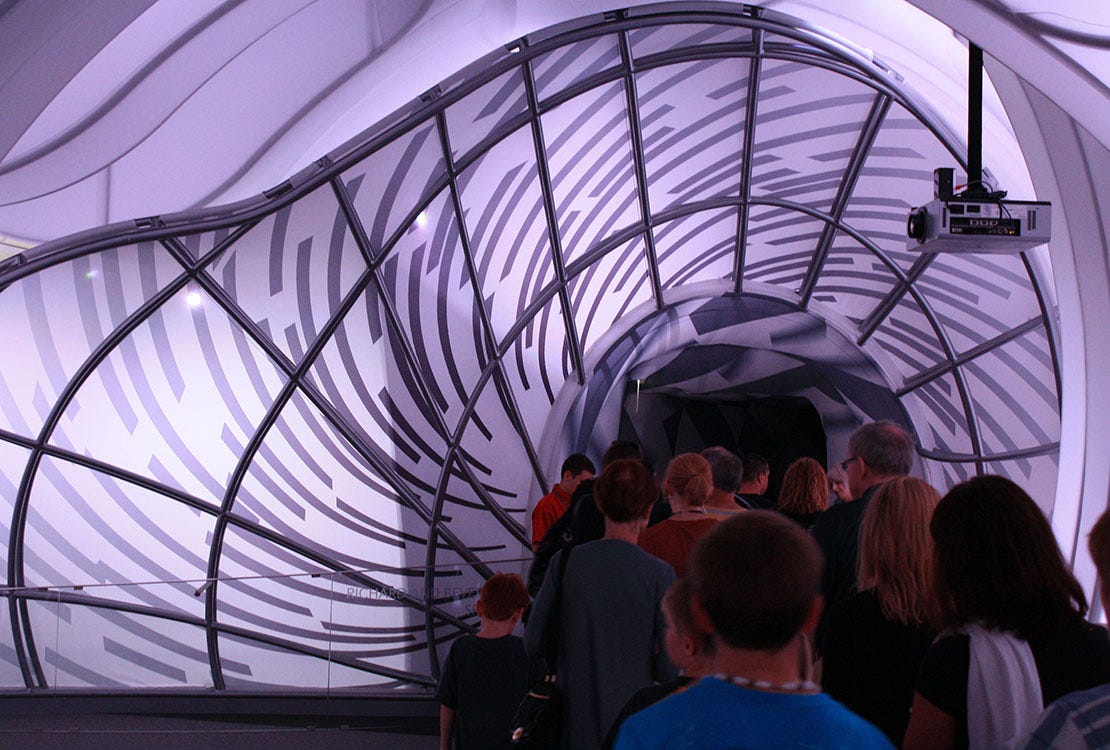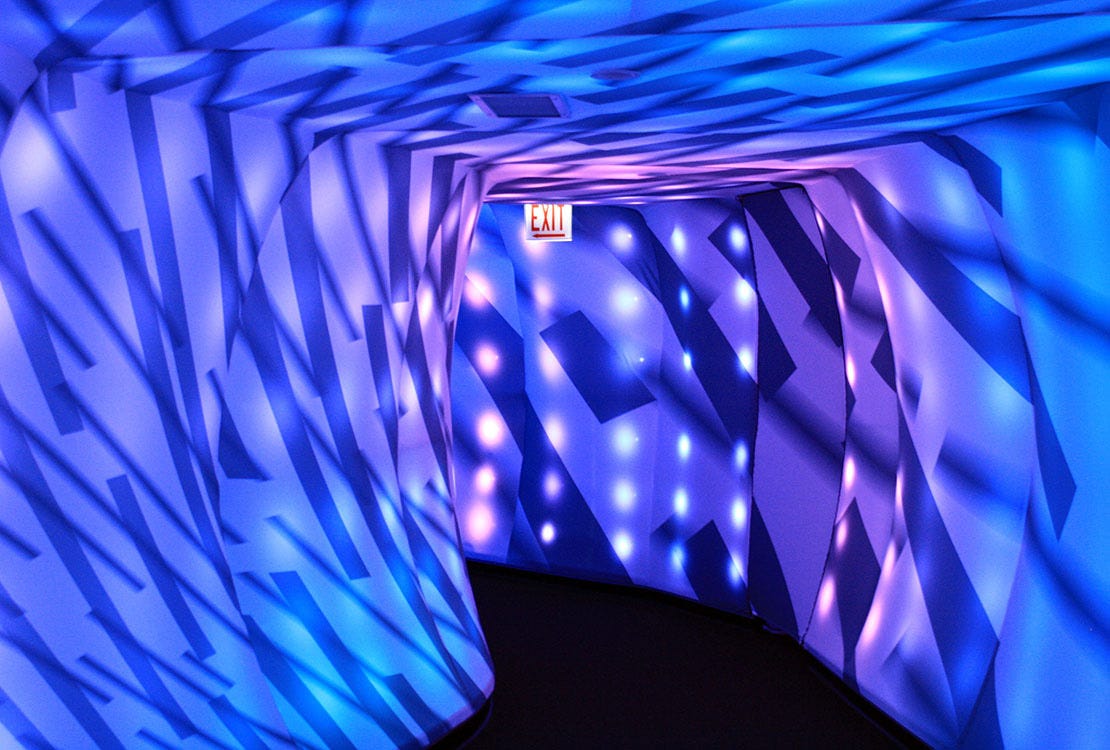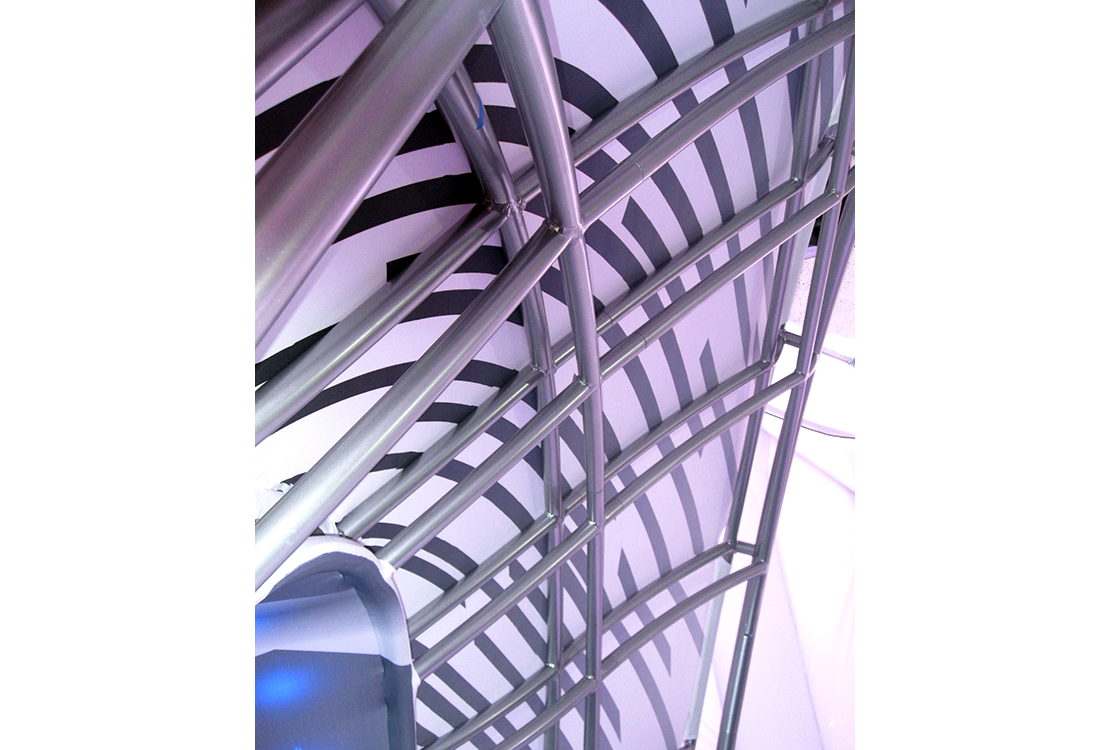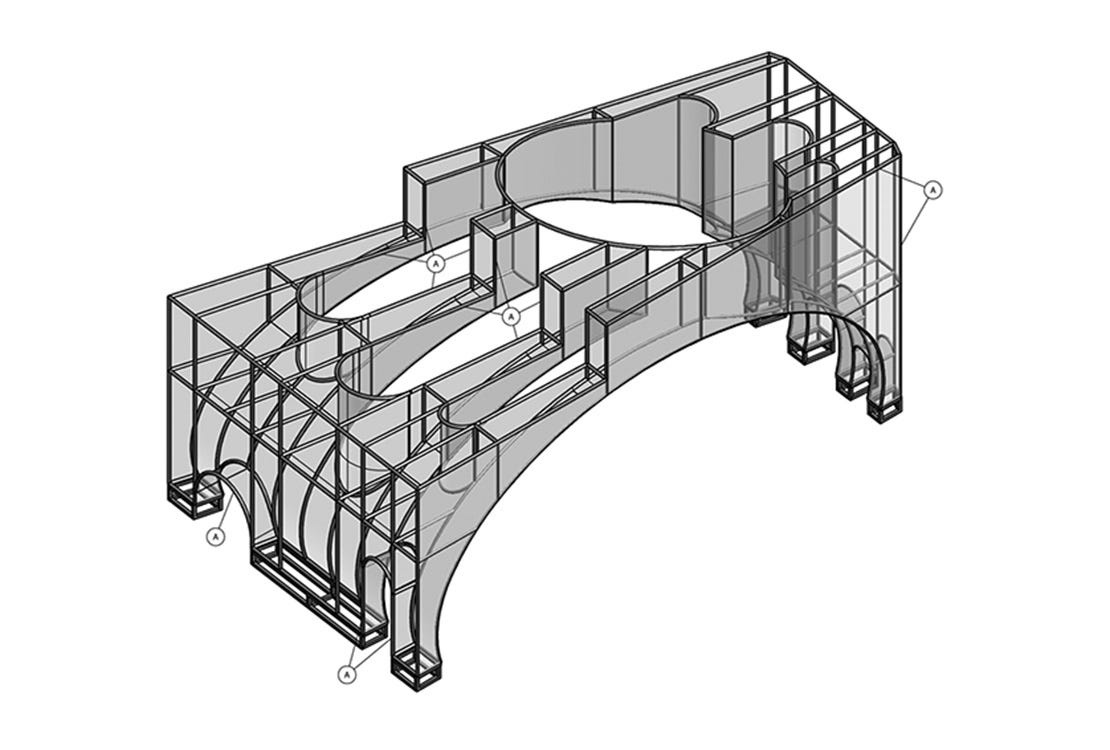 | | |
| --- | --- |
| Client | Adler Planetarium |
| Architect | Thomas Roszak Architecture |
In their first renovation since 1967, the Adler Planetarium in Chicago, IL partnered with Fabric Images, Inc.® to engineer and construct an immersive 3,200 sq. ft. tensioned fabric environment. The structure is a "space portal" and gallery for the new "Deep Space Adventure" exhibit in the Grainger Sky Theater, located in the Clark Family Welcome Gallery.
Fabric architecture beautifully captures the organically flowing, futuristic design and offers a backdrop for guests to interact with the exhibit and multimedia presentations.
Important considerations for the engineering and material selection included:
The historical building and engineering requirements for the structure.
A minimum 10-year installation.
High traffic and interaction throughout the lifespan.
The incorporation of multimedia projections and interactive experiences, both front and rear.
As the canvas for the experience, the fabric selection had to be durable, offer a remarkable surface for projection, and enhance internal backlighting and surface front lighting. The polyester-based fabric selected for the main exhibit area supported vivid projected images of planets, stars, galaxies, and other celestial objects in the highest resolution and quality possible to evoke the feeling of being in deep space.
Behind the fabric, the structural frame created a space within the space. Due to the historical nature and complexities of the Adler Planetarium building, the architecture could not attach to or alter the building itself in any way. To accommodate for this complexity, the frame is engineered as a self-supported structure and encapsulates all HVAC, electrical, and projection equipment. This construction and installation methodology leaves zero impact on the overall building.
A metal design feature located at the entry to the theater is constructed using round aluminum tube with powder coated finish. This area continues to include tension fabric printed with an abstract pattern that beautifully interacts with lighting.
When opened to the public, the experience was proclaimed by many in the community as being "second only to actual space travel," as it takes visitors on a tour of the universe.
This architectural experience used approximately 13,000 linear feet of aluminum tubing and 20,000 square yards of fabric.