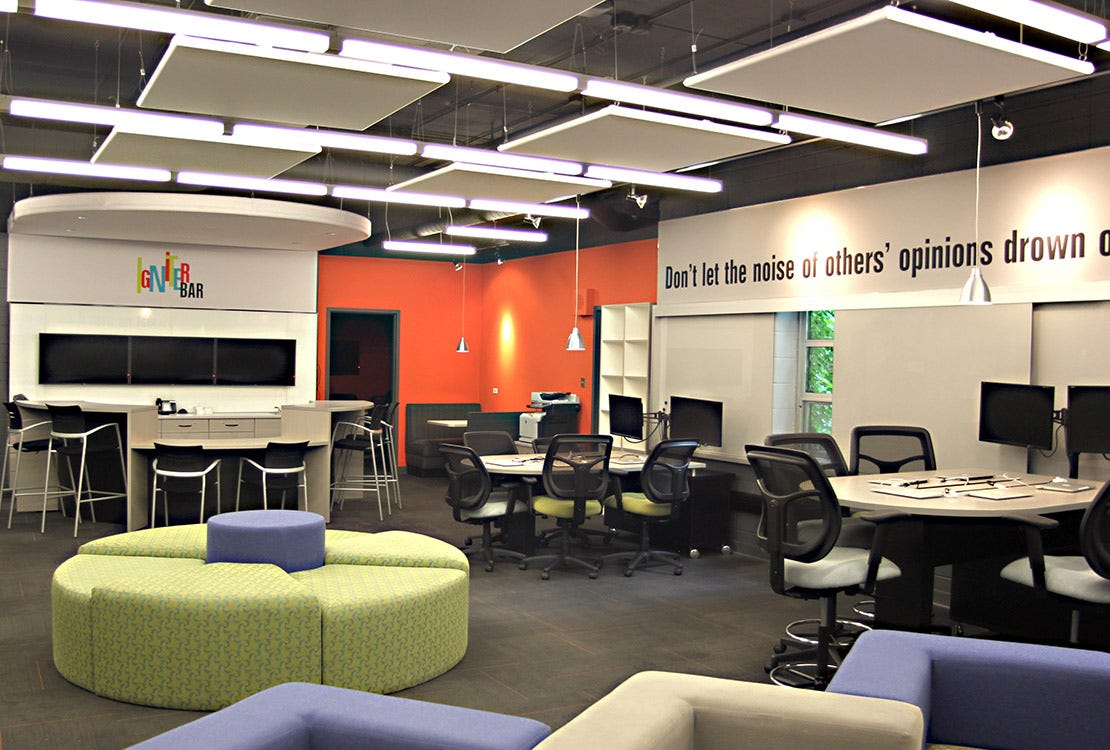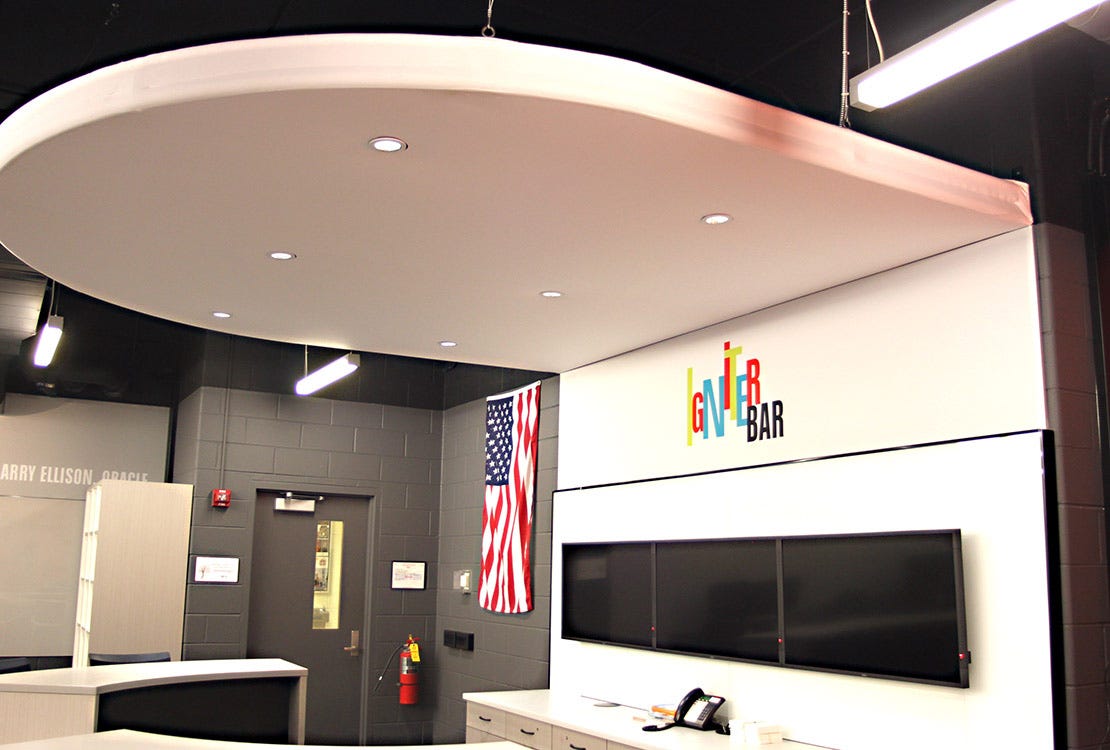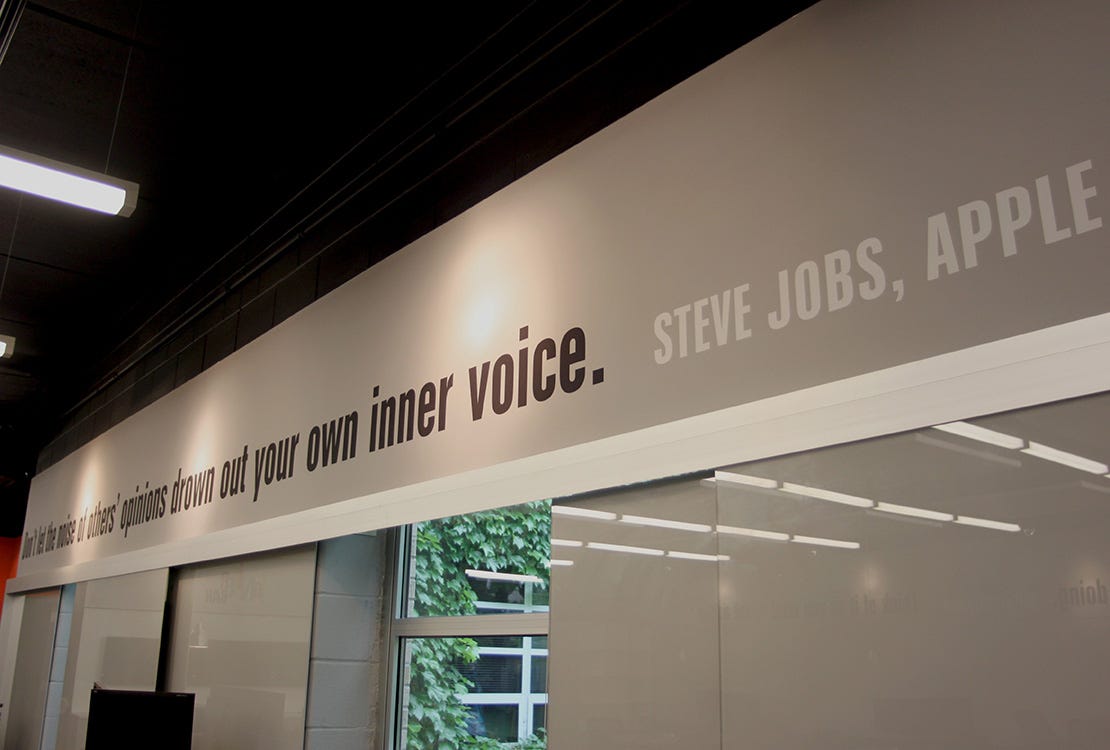 | | |
| --- | --- |
| Client | Barrington High School |
| Design by | Whitney Architects |
This 1,230 sq. ft. classroom at Barrington High School in Barrington, IL, was transformed into a bright, open office-like environment. Fabric Images, Inc.® partnered with Whitney Architects to execute a series of tension fabric elements that supported the collaborative theme of the space. Features included:
Twelve 4ft x 4ft ceiling clouds
One 10ft x 11ft dimensional canopy
Silicone edge graphics (SEG) spanning over 100 linear feet
Introducing fabric into the classroom helped to address acoustical concerns. Celtic fabric was selected, which has natural sound absorption qualities. Combined with the finishing styles and placement within the space, echo was significantly reduced, enforcing a quieter and improved learning experience.
The space also incorporates modern lighting. In the front of the classroom, the 127 sq. ft. fabric canopy contains recessed lighting. The frame structure seamlessly houses the fixtures and accommodates for wire management. With the fabric applied over the frame, the recessed lights are flush-mounted, creating a clean, integrated style.
Style continues along the perimeter of the classroom with the installation of SEG artwork. The custom-designed and printed fabric graphics provide inspirational messaging. In addition, the accommodating wall art system enables the graphics to "notch" around ductwork in the classroom.