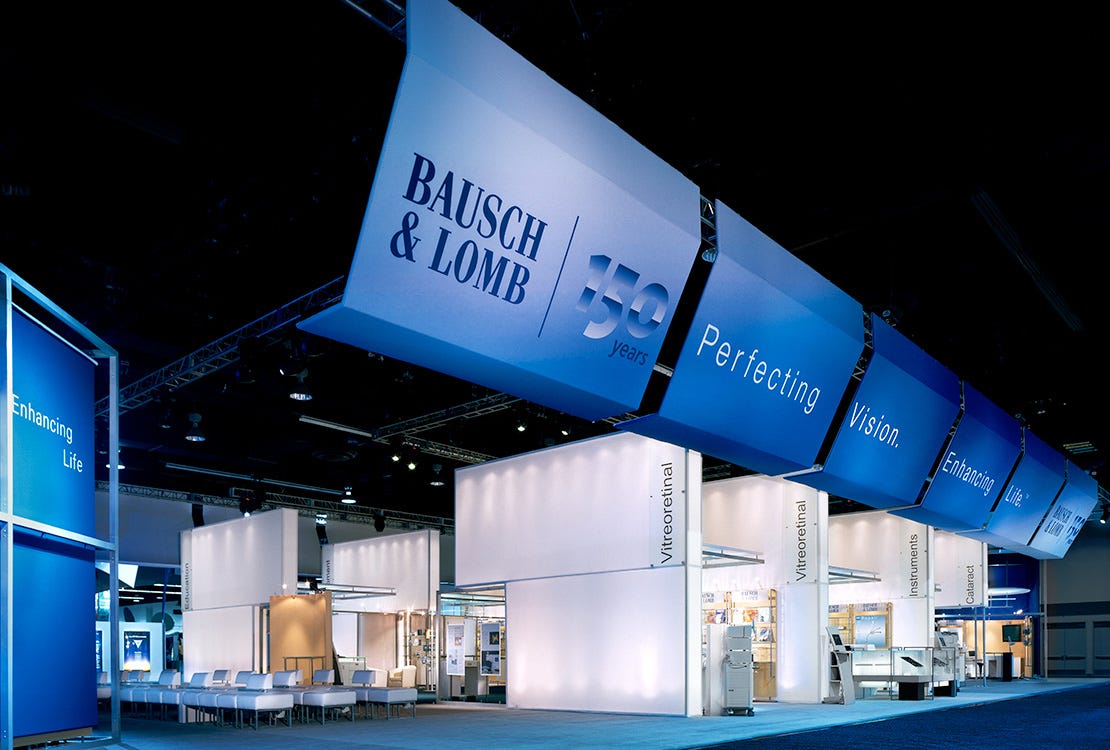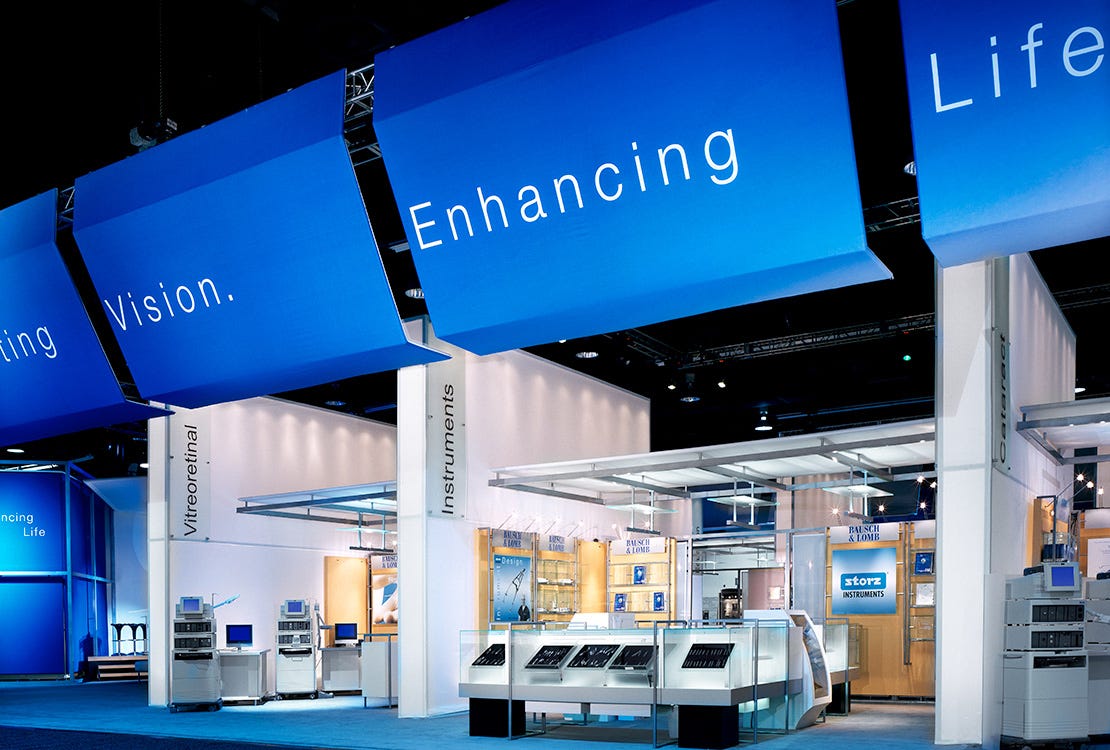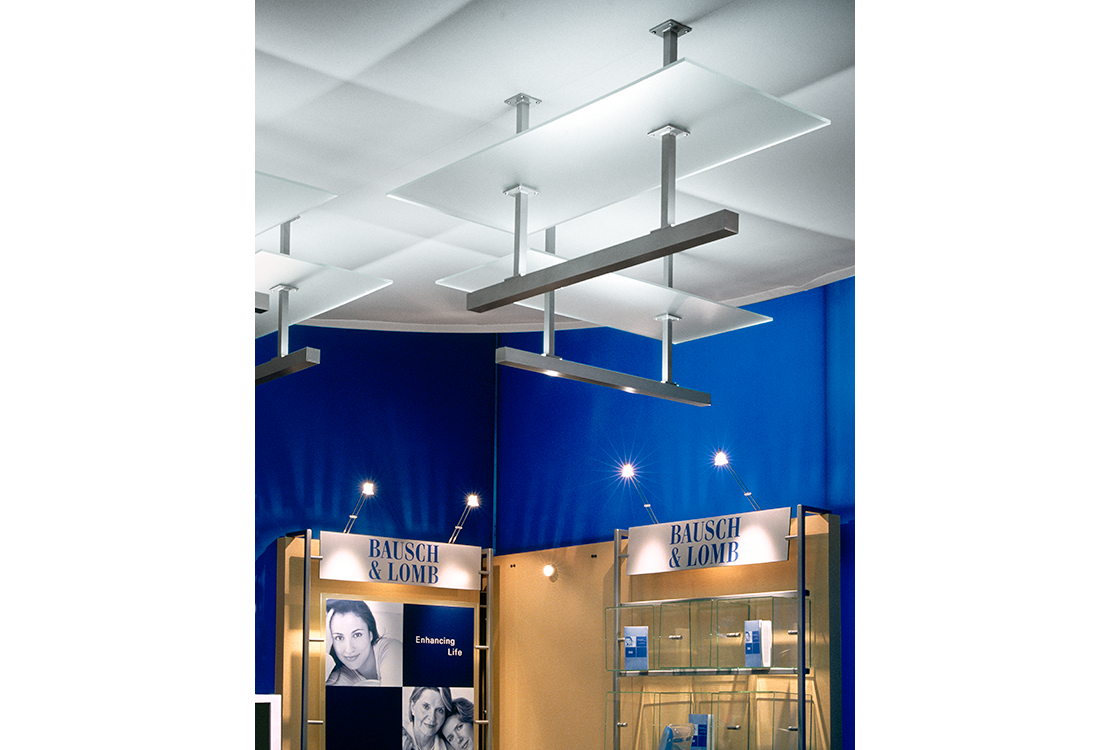 | | |
| --- | --- |
| Client | Bausch & Lomb |
| Design by | Thinkform |
| Partner | Exhibit Effects East |
| Photography | ©2003 Padgett and Company |
As a brand with a legacy of pushing the limits of fabric architecture, Fabric Images, Inc.® executed this elaborate design for Bausch & Lomb at AAO in Anaheim, CA. In the 9,600 sq. ft. exhibit space, Fabric Images was responsible for manufacturing the white illuminated suites- including walls and metal detailed fabric canopies with light fixtures; the blue suites- including exterior metal detail, digitally printed fabric interior, canopy, and light fixtures; and hanging signage and theater décor.
Fabric Images fabricated the enclosed conference suites with a square aluminum tube exterior that supported an interior fabric system covering three sides and the top. Messaging was digitally printed on the exterior to tell the brand story. The structure also held an inner fabric canopy with custom-manufactured frosted acrylic and metal light fixtures. All wire management was strategically run and hidden within the frame and fabric components.
Illuminated fabric walls, fabricated using a square tube structure covered with white fabric, border individual suites in the space. The walls achieve the following:
They support acrylic stand-off wayfinding panels.
The interior lighting brightens the space with a soft glow, an effect that fabric beautifully achieves.
They support adjoining fabric canopies with metal detailing, which lower the ceiling height in each suite.
Above the suites, powerful, custom-designed, and digitally printed brand messaging is carried across six tension fabric hanging signs.