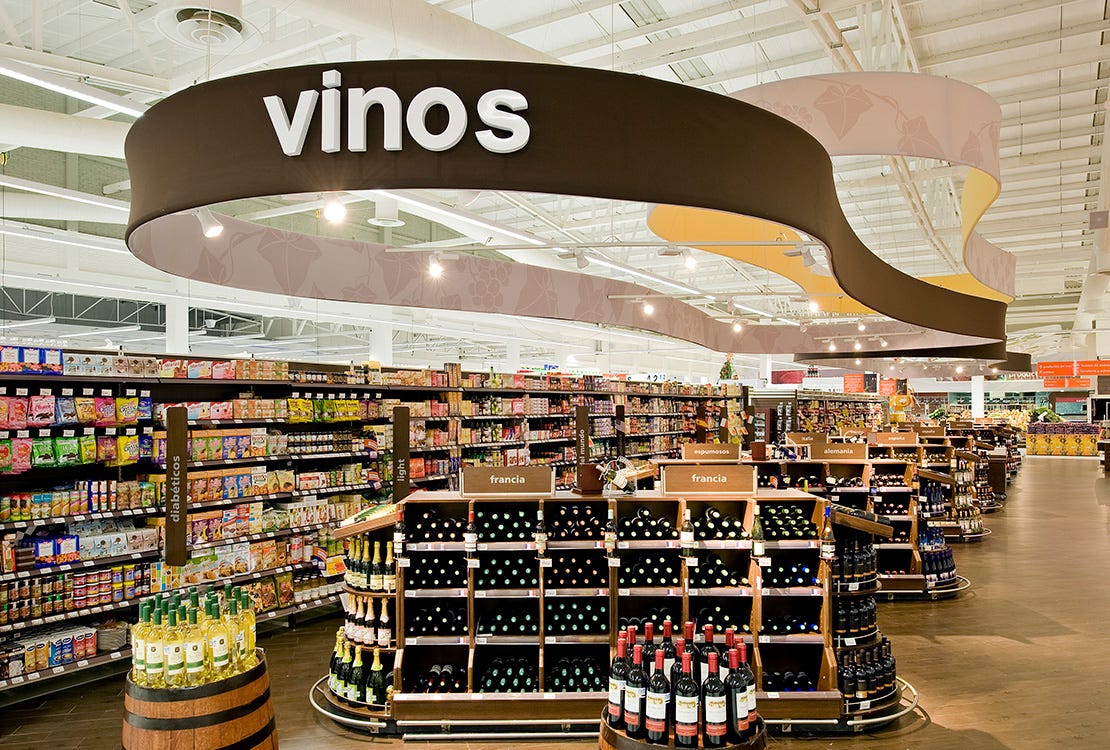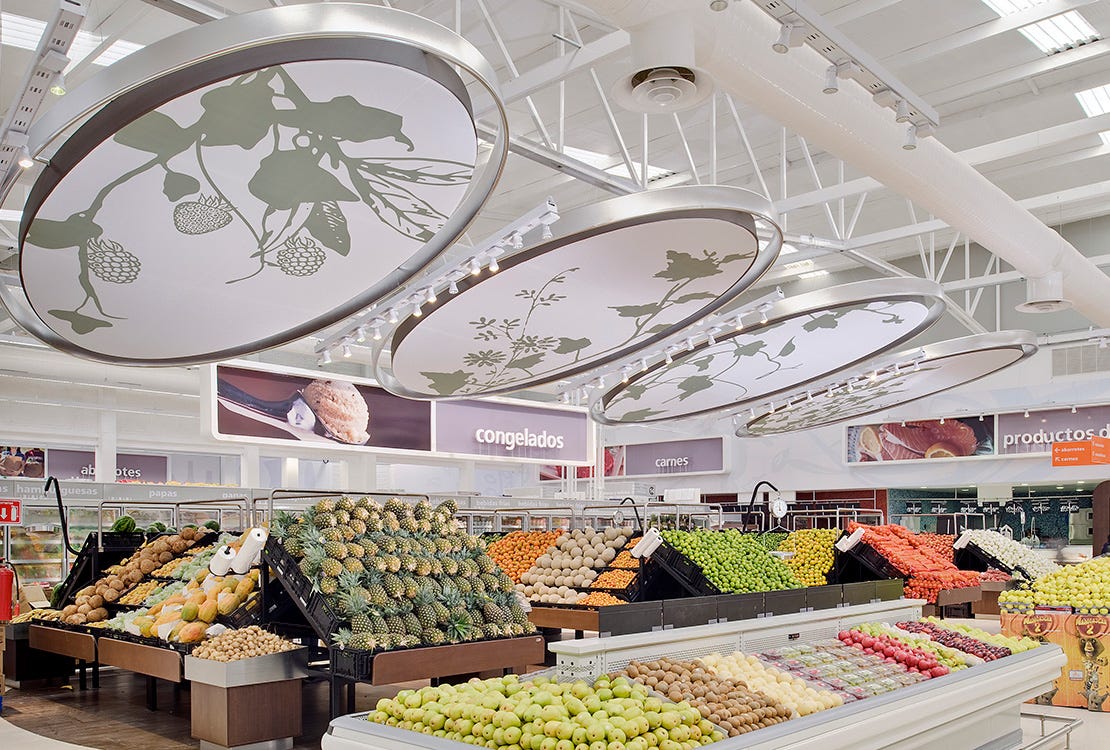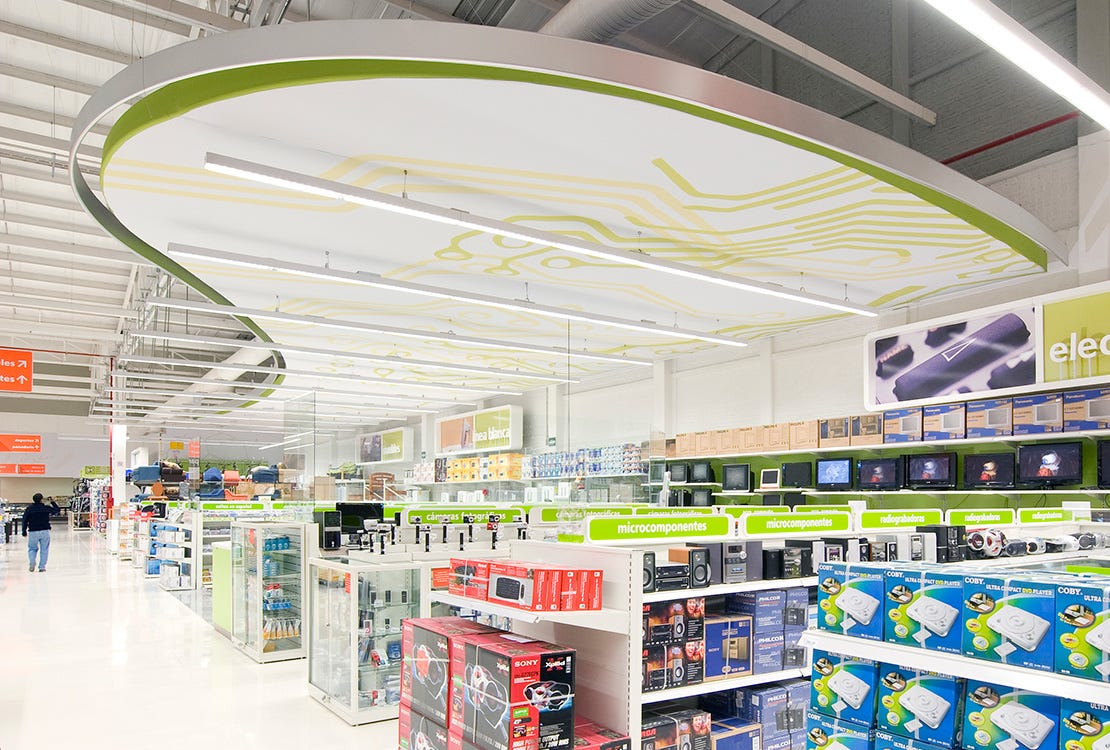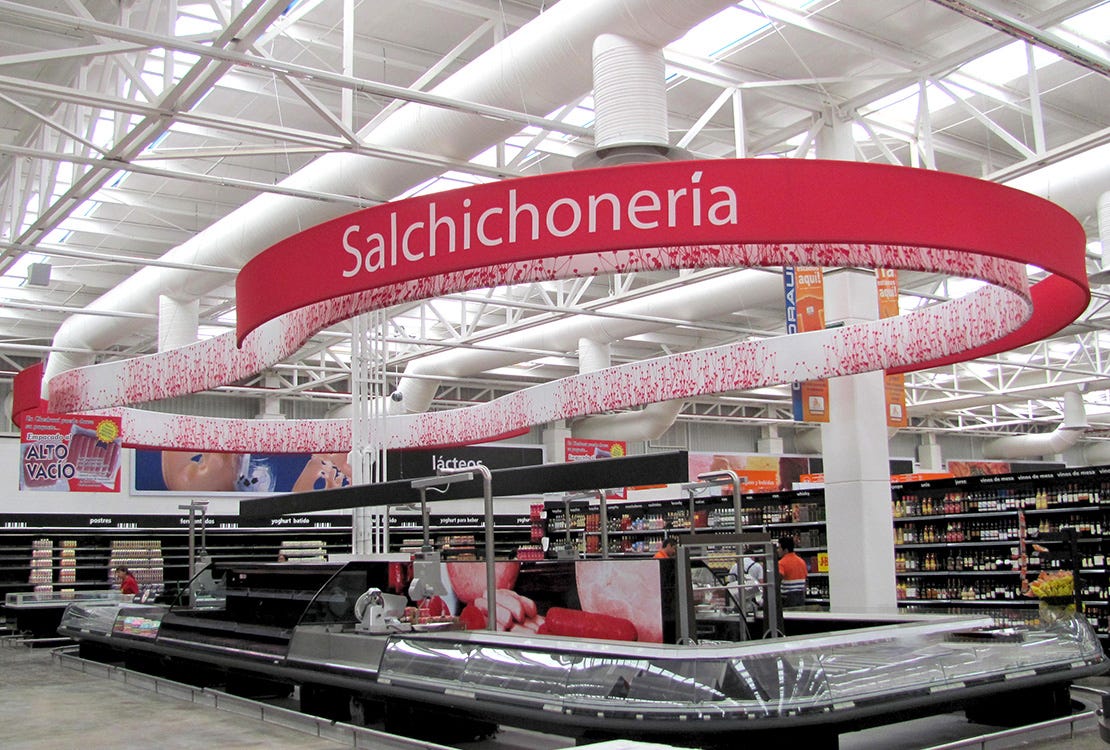 | | |
| --- | --- |
| Client | Chedraui |
| Architect | Little |
Fabric Images, Inc.® Mexico team partnered with the design firm, Little, to fabricate the in-store experience for the retailer, Chedraui, at their Guadalajara, Mexico location. Fabric architecture played a prominent role throughout the store interior and helped create a new experience for the brand. The 90,000 sq. ft. space took advantage of the characteristics offered by frame and fabric for wayfinding and ambiance. The elements included a 115ft long canopy, (3) 11.75ft x 21ft oval canopies, (1) 49ft dimensional header, and multiple ribbon headers ranging in size from 35ft to 60ft in length. The architecture supported four main areas- Produce (Frutas y Verduas), Wines (Vinos), Electronics (Electronica), and Pharmacy (Farmacia).
Fabric Images carefully engineered the structural components to fit securely within designated spaces. Due to the expanse of the canopies, wiring and support for drop lighting integrated directly within the structures.
Several of the canopies included a metal detail following the outside perimeter. However, rather than using a heavy and frequently seamed metal, a frame wrapped with silver spandex achieved this detail. The result created an exact representation of metal while remaining lightweight, cost-effective, and seamless.
To dress the structures, Fabric Images printed Chedraui's custom-design graphics onto fabric. The vibrant and superior quality of the graphics supported the brand's modern wayfinding experience.
Installation took place over two weeks in conjunction with the rest of the store. The frames were installed first, with sections assembled on the floor and then raised into the air. A week later, to avoid construction dust, the fabric was hoisted into the air and attached to the frames.
The oval fabric ceiling elements received an A.R.E (Association for Retail Environments) Visual Presentation Award.