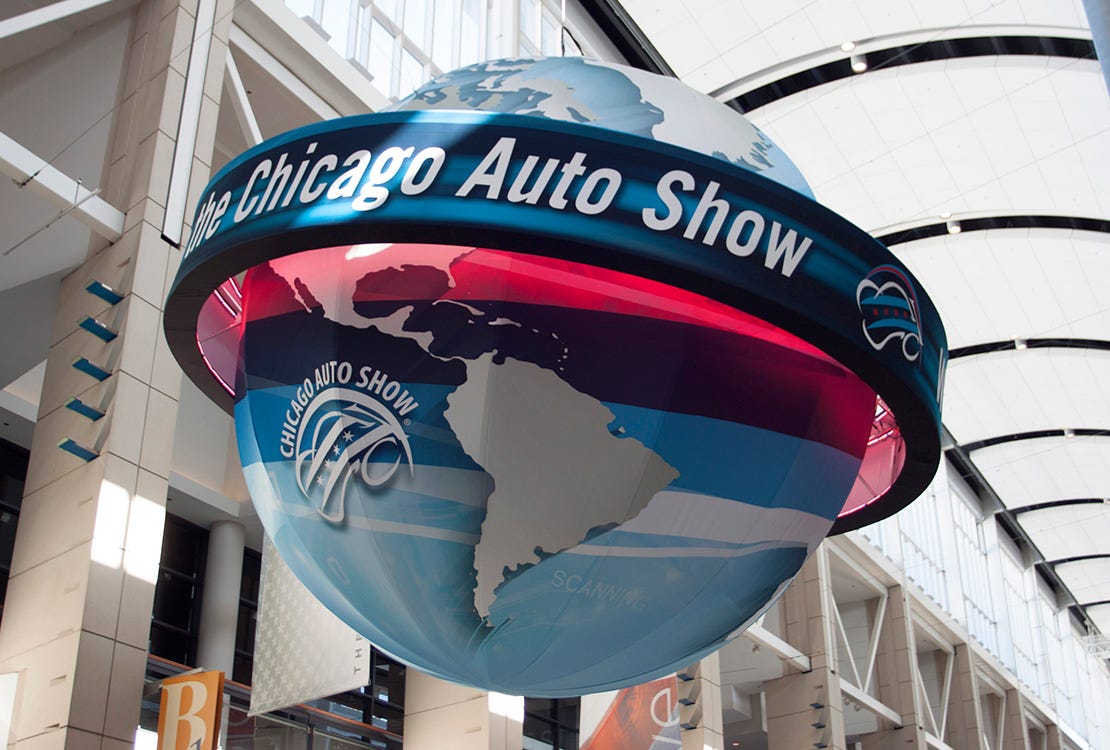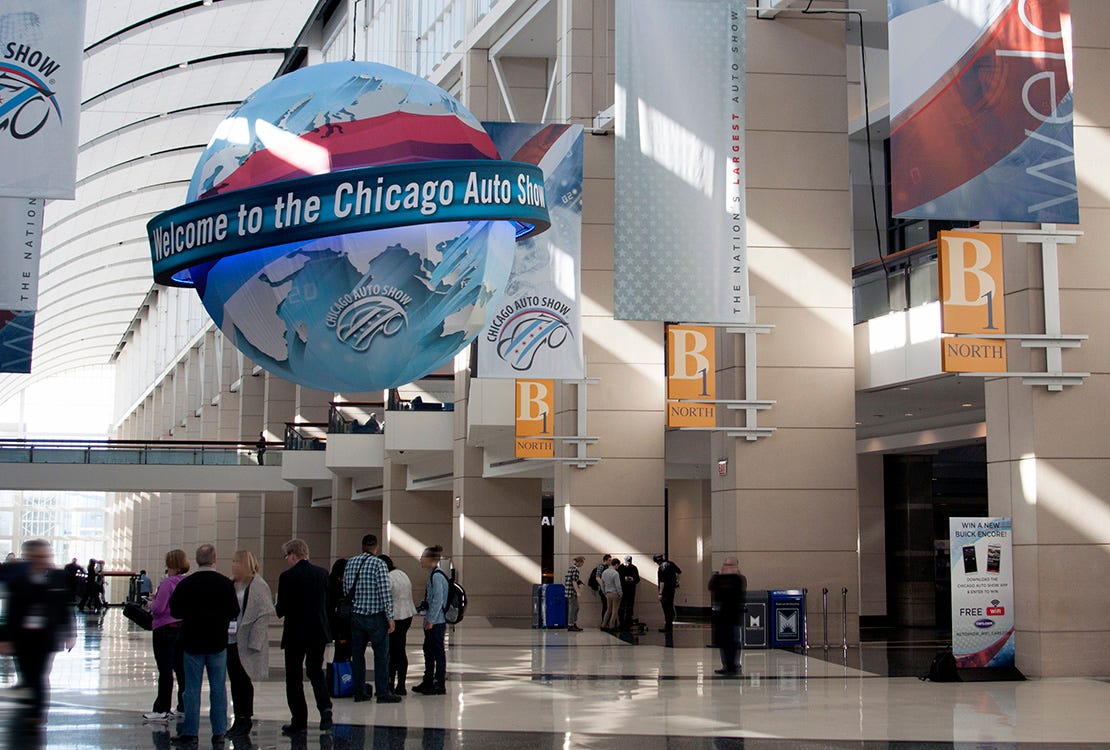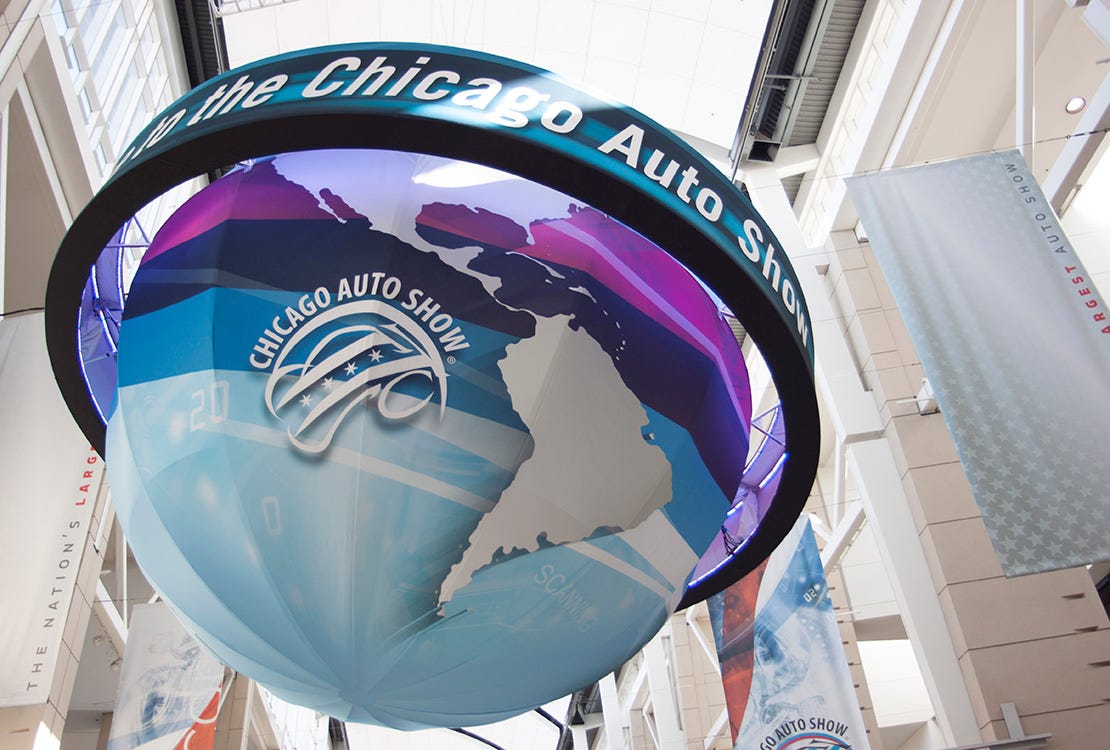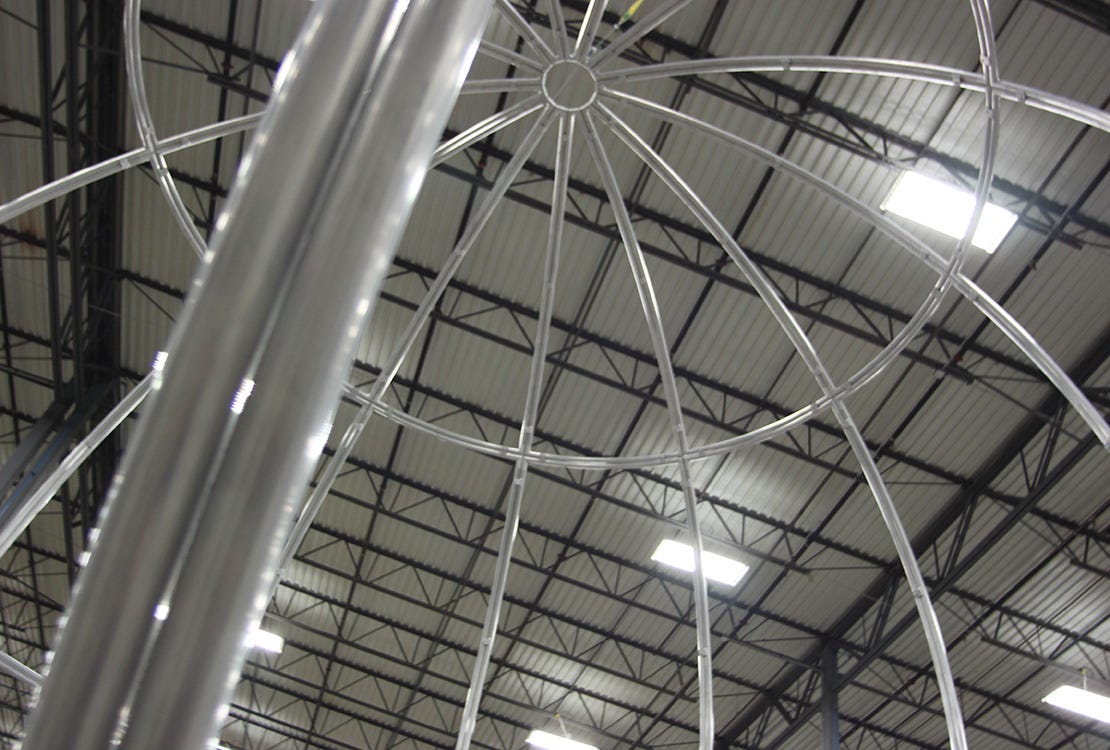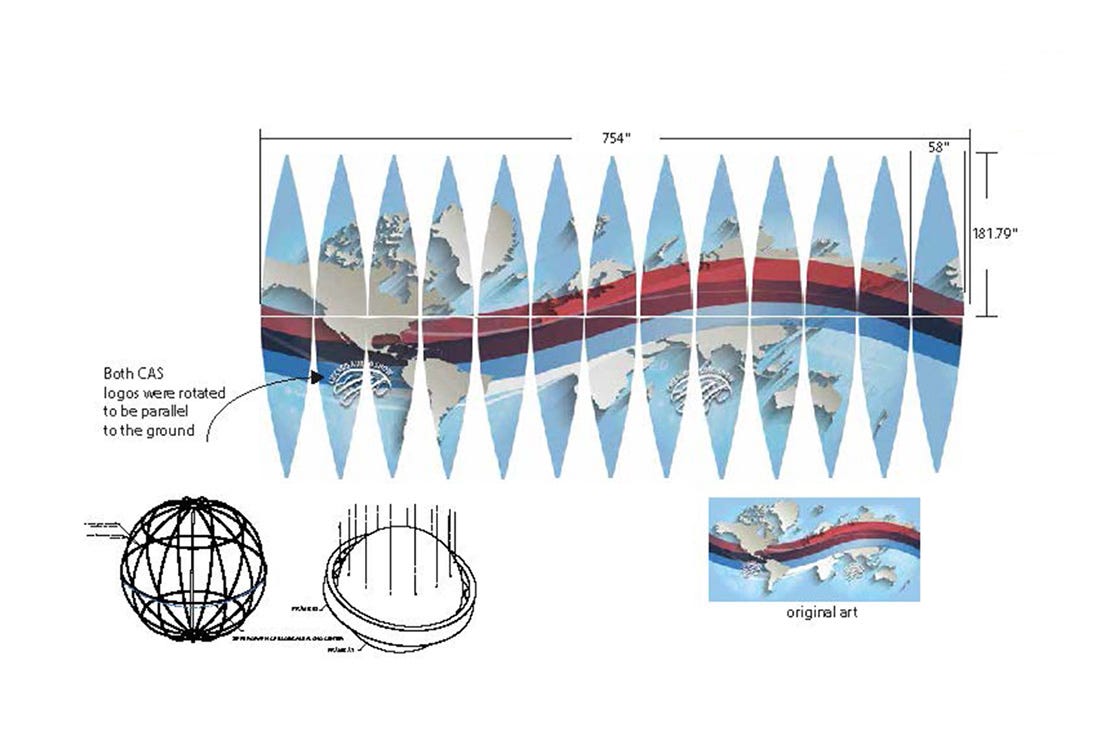 | | |
| --- | --- |
| Client | Chicago Auto Show |
| Partner | GES |
Fabric Images, Inc. partnered with GES to execute a new design for the Chicago Auto Show globe, a welcoming icon at the annual event. The 20ft diameter globe features an intricate aluminum frame covered with superior, vibrant graphics and a ring of light.
Engineering of the frame accounts for structural integrity and ease of installation. Using aluminum tubing keeps the structure lightweight, and the minimized breakdown simplified the assembly process.
Due to the spherical shape, graphic files were morphed to eliminate distortion. The 20ft diameter sphere fabric consists of 26 tiles, all printed using high-quality dye-sublimation print technology.
The 24ft diameter illuminated ring positioned around the globe offers the perception that it is floating. Achieving this effect led to strategic attachment points between the globe and ring, offering connection without bulk. In addition, color-changing LED lighting creates a halo effect between the ring and globe, with hidden wire management.