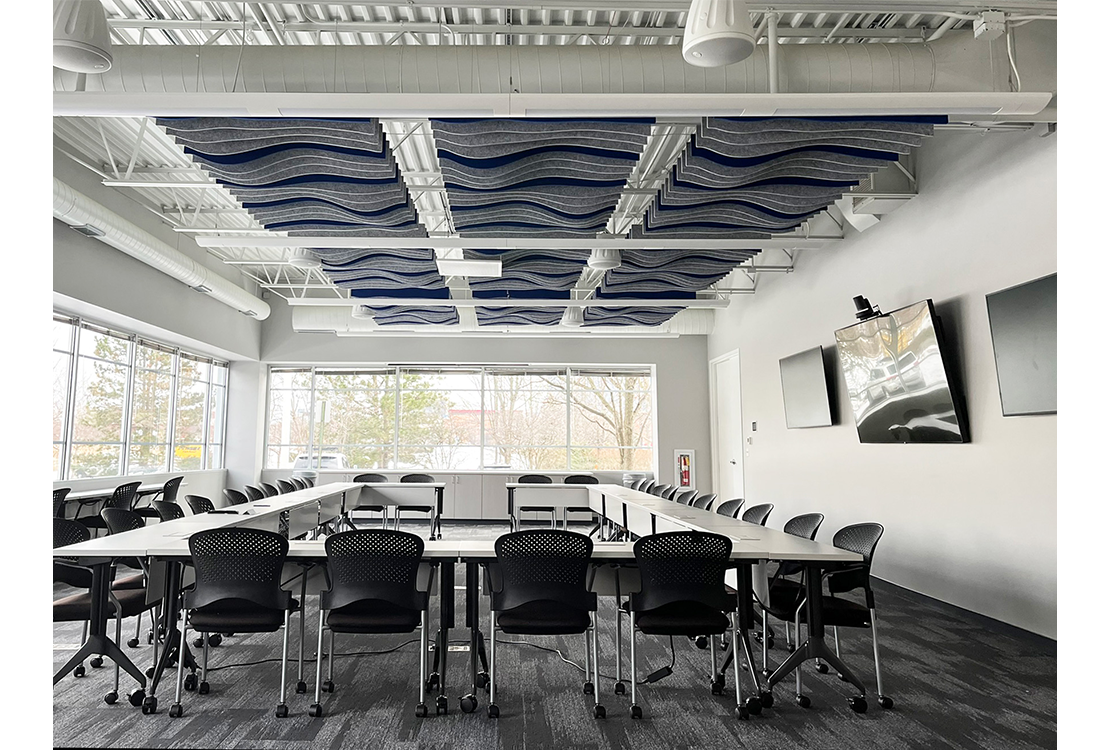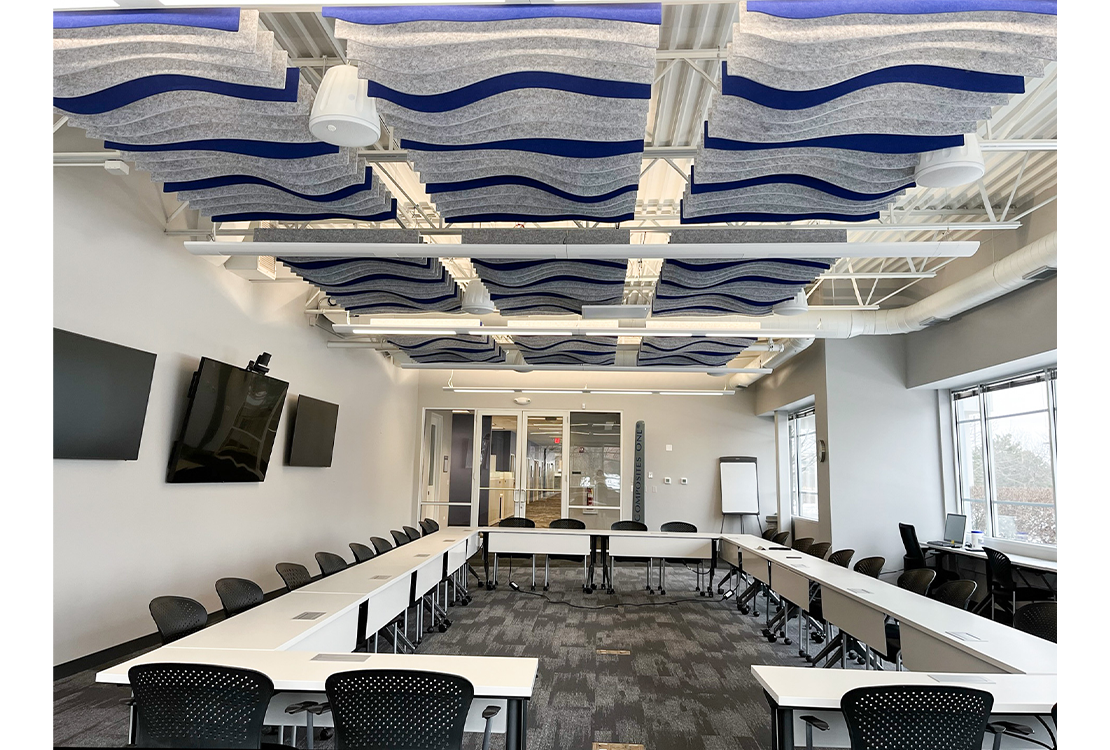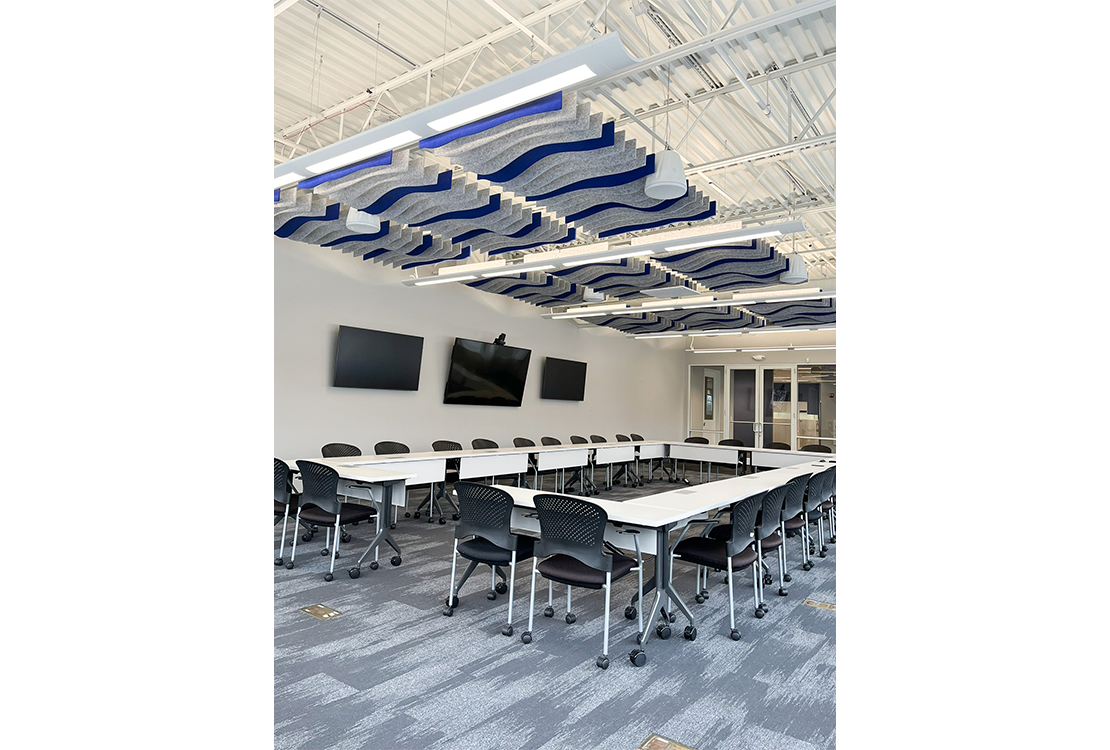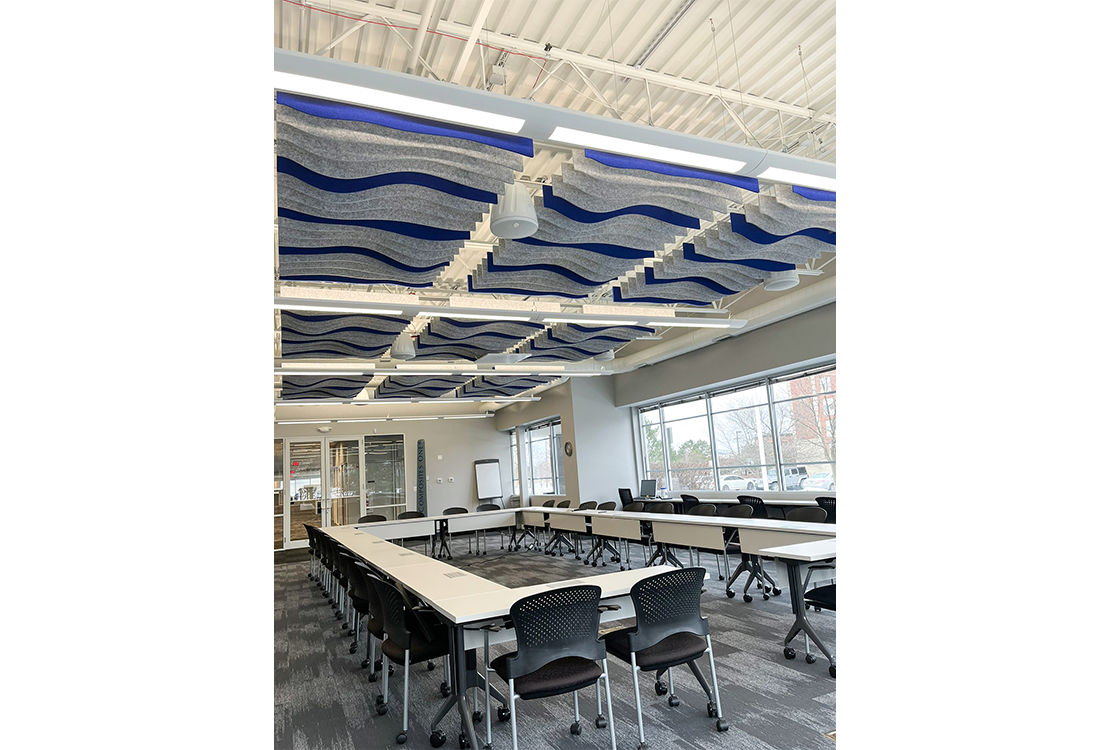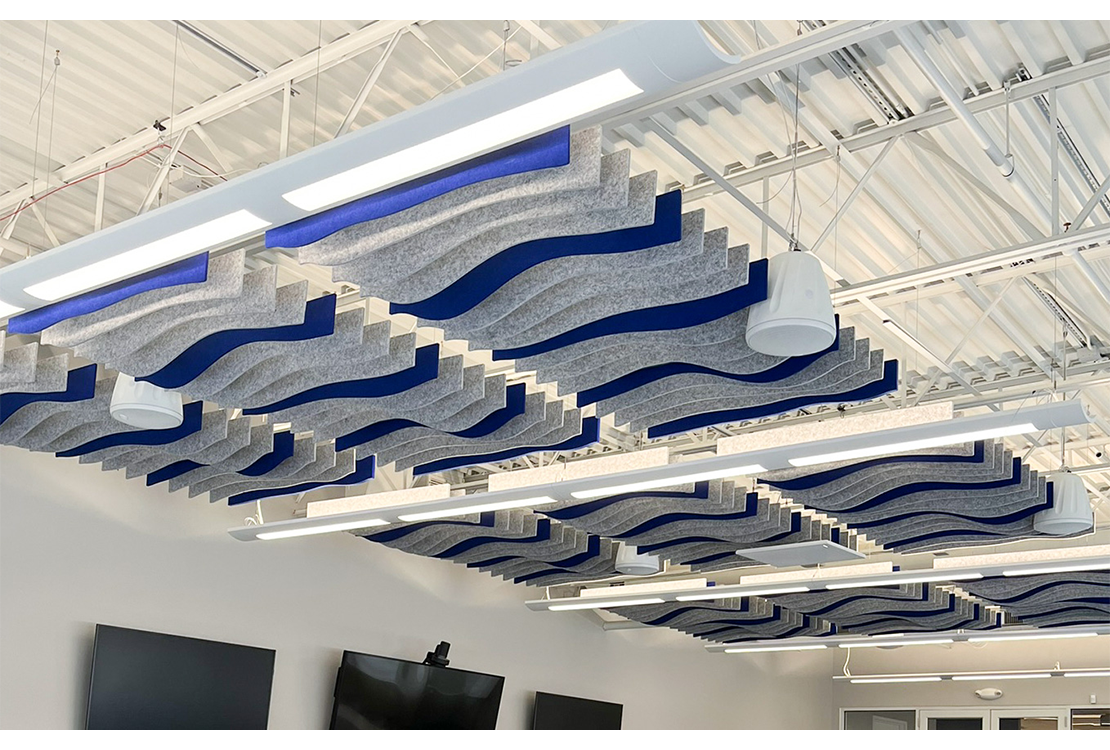 | | |
| --- | --- |
| Client | Affrunti Design & Management |
| Created by | Fi Interiors™ |
Improved acoustics leads to improved learning ability
Affrunti Design & Management offers full-service spatial planning, interior design, and project management for corporate interiors and creates beautiful, productive spaces for their clients.

This case study highlights the acoustic ceiling solution designed and built for a corporate training room that had poor sound quality in the space. Affrunti's client had a space that was converted into a training room, which was able to accommodate around 35 people. The décor was minimalistic; the space included carpet, long workstations with chairs, multiple display monitors on one wall, and a PA system for audio assistance with larger groups. The space was perfect for focused meetings and training, but the client began noticing an unwanted echo, especially when using the PA system.

While sometimes hard to predict, this space featured many of the classic factors that lead to acoustical issues, which can include…
High, open ceilings with an exposed deck, rafters, and HVAC ducts.
Hard concrete, tile, or wood floors.
Minimally decorated walls or large windows.
An absence of soft furniture or fabric décor.
With a problem that needed remedy, Fi Interiors was engaged to present a solution using our sound-absorbing Actusti-fi™ acoustic felt.
Acoustic décor that enhances aesthetics
With a goal and budget in mind, our team presented the Level Knoll™, an acoustic ceiling baffle, that would integrate into the existing structure around the rafters, lighting, and speakers.
To cover an area that would be significant enough to make an impact, we recommended nine units, each measuring 4' x 8'. The entire system was installed by a local general contractor, with each unit being suspended via aircraft cable that anchored directly into the deck. To accommodate the ceiling-mounted speakers, modifications were easily accomplished on-site by trimming select fins around the diameter of each speaker.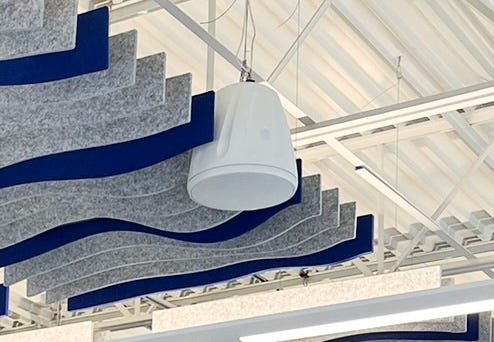 While the client was mainly concerned about the acoustical issues, the opportunity to deliver a visually-impactful solution was an added bonus. The Level Knoll baffle was selected based on its wavelike fins to add contrast to the dominating straight lines of the space. We were also able to leverage stock colors, Alloy and Sapphire, to correspond with the client's brand colors.
Improved acoustics + improved aesthetics = winning solution
The addition of the baffle system improved acoustical clarity and resulted in a more comfortable and visually interesting space for group meetings and training scenarios, where focused understanding and retention are crucial to moving business forward.