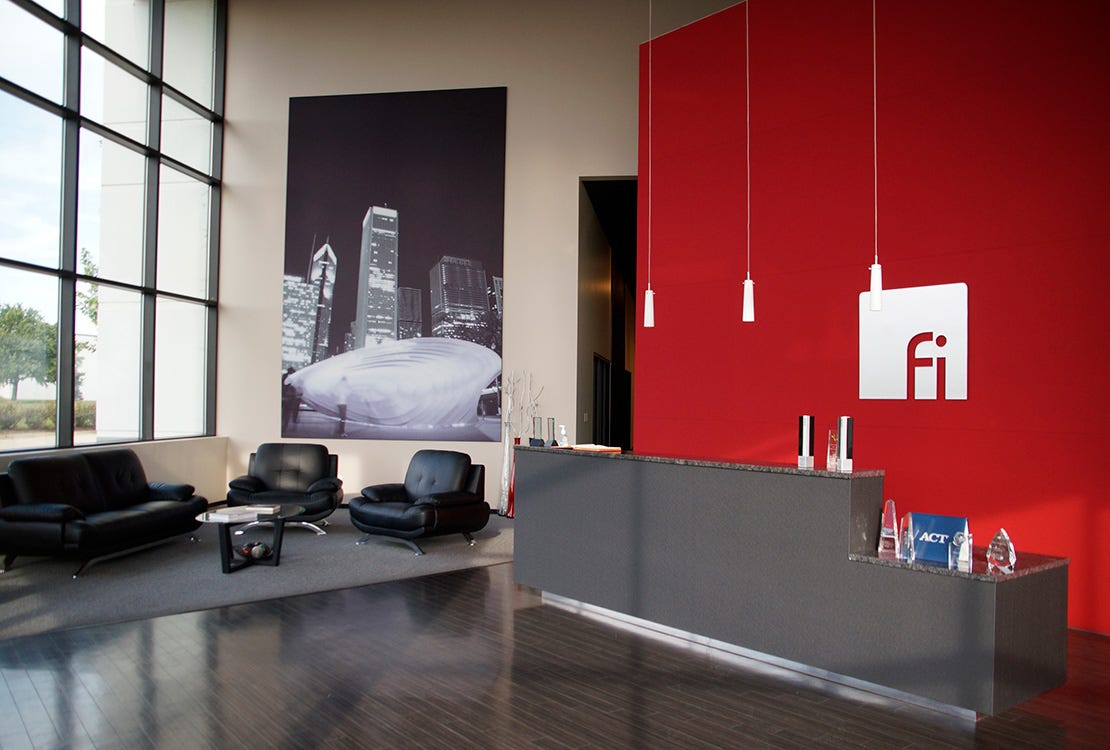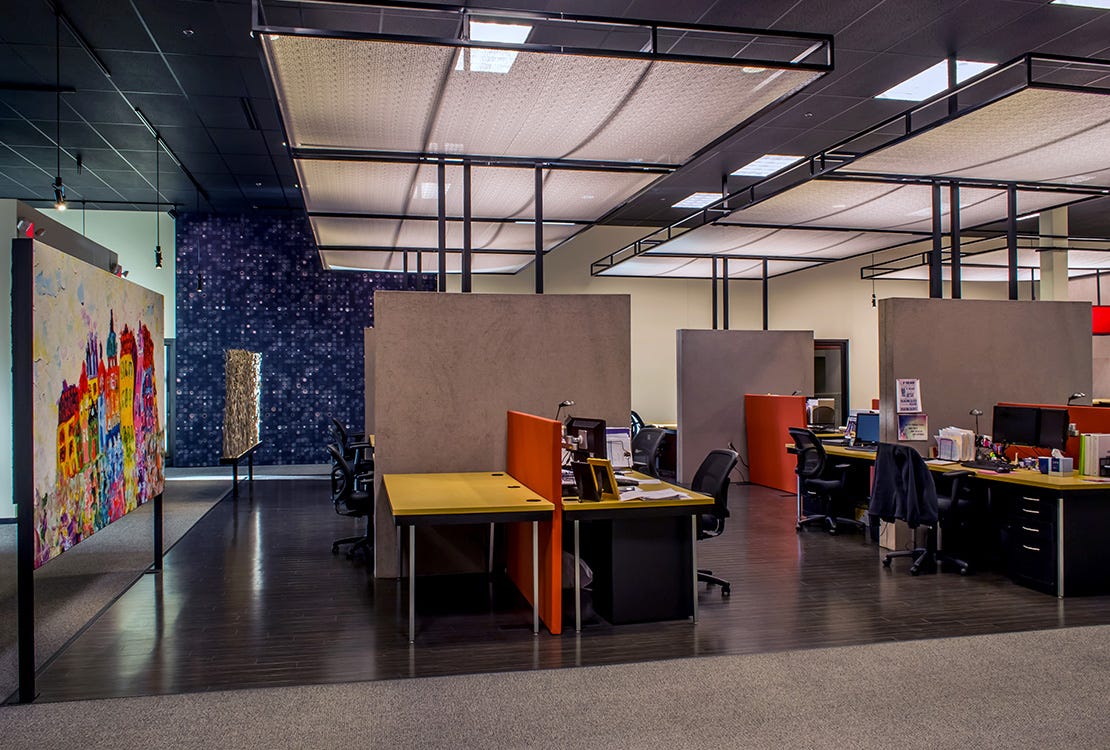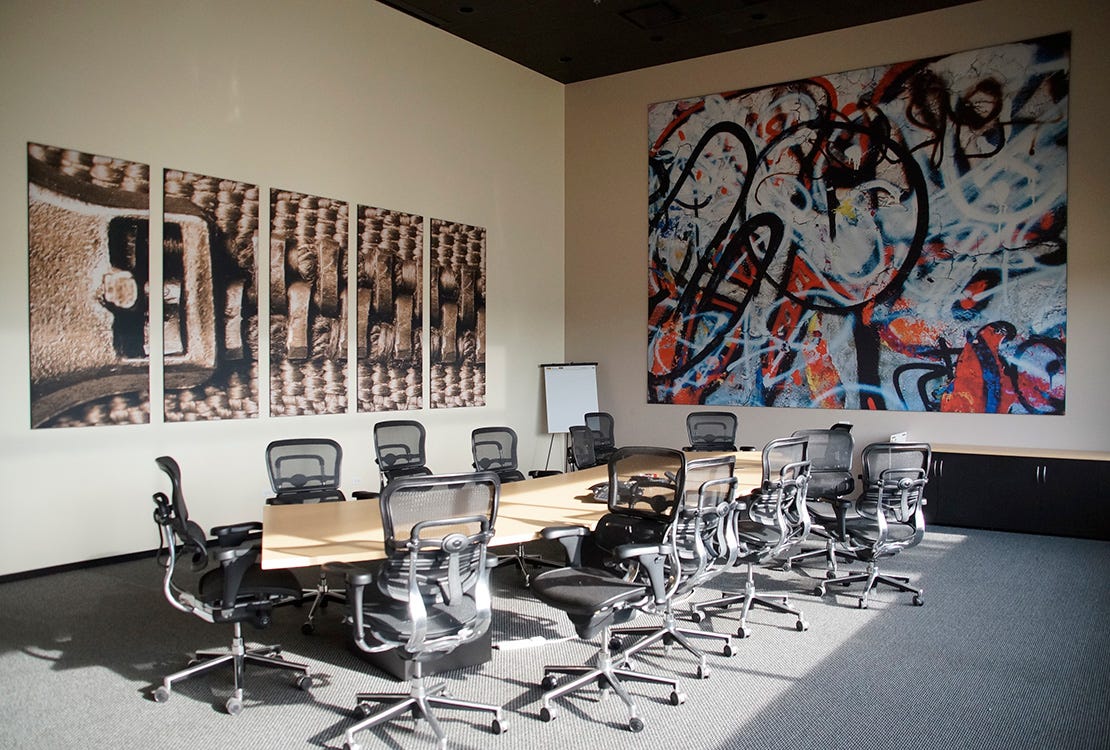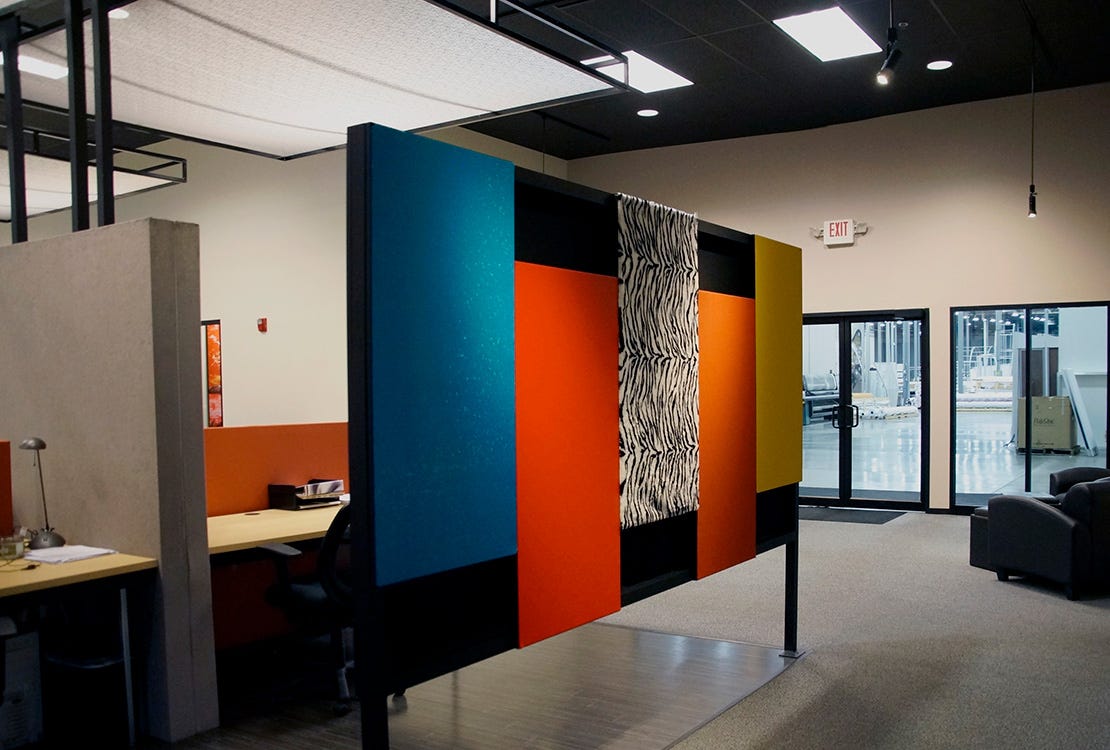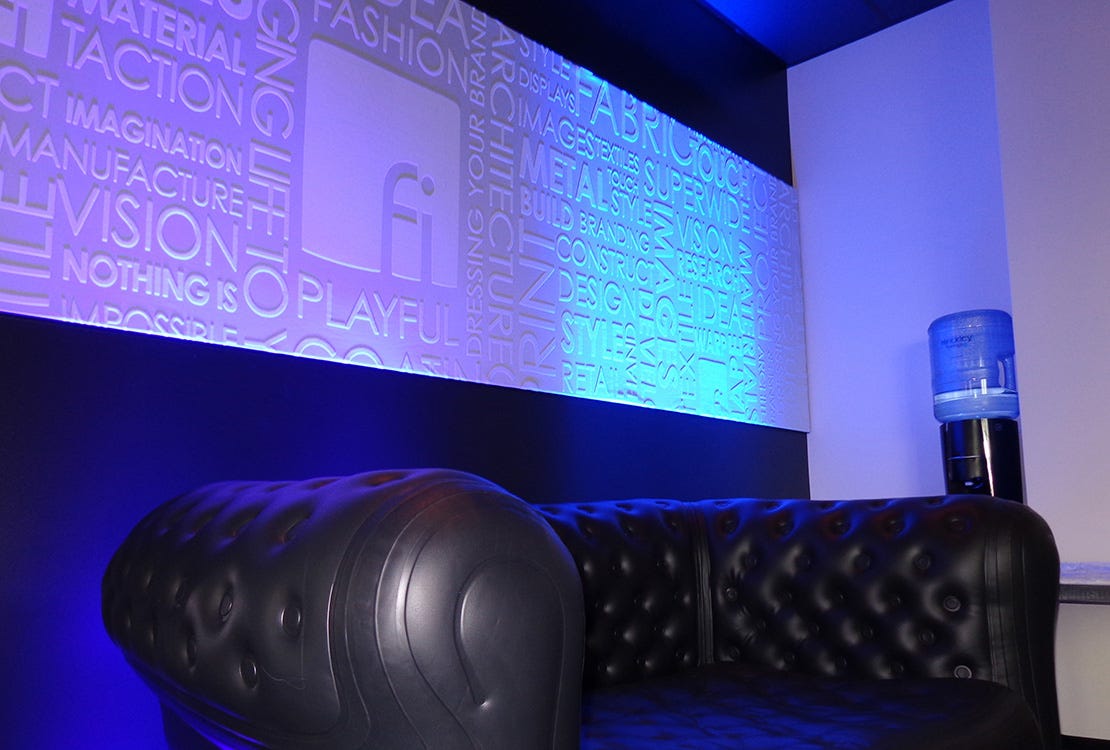 As a design-forward manufacturer, Fabric Images® integrated textiles and aluminum structures within the corporate headquarters in Elgin, Illinois. The space showcases Fabric Images' design and custom manufacturing capabilities and is a canvas for inspiring customers and employees on the possibilities of tension fabric and material solutions in corporate environments.
The First Look
The soaring lobby offers guests a remarkable first impression with large fabric graphics spanning over 10ft in height. The vibrant imagery showcases the history and award-winning print capabilities of the brand.
Centered in the space is a 17ft tall floating wall. While initially designed as traditional studs and drywall, the general contractor advised that the conventional construction would not be structurally sound. This response led to the producing the wall in a structural frame and fabric, which kept the floating design intact and structurally safe. This direction also provided an opportunity to leverage the expressive personality of fabric. Not only did the fabric represent the brand color, but as a textured Crepe, it offered a sensory experience through touch.
The Community
Behind the lobby is a 4,250 sq. ft. office space that reflects the Fabric Images culture and unorthodox approach to fabric architecture. Throughout the space, trend-sensitive fabrics and modern metal profiles give life to partitions, canopies, light fixtures, and beautiful wall graphics. The architecture integrates wire management and electrical and has modular flexibility to accommodate changing workstation dynamics.
The Dress
Fabric Images used the space to introduce fabrics that aligned with brand culture, vision, and personality. The selected fabrics support the brand story while having the desired aesthetic and functional qualities.
The lobby wall and office partitions leveraged upholstery fabrics due to their high density and texture. Visually these textiles offer a high-design look and feel, while functionally, they absorb sound, which reduces noise pollution and echo. Complementing these fabrics are open mesh on the canopies, custom-woven knit messaging on the wall, and countless accents of unique materials.
The design of the space reflects the artistic, leading-edge, and passionate personality that defines Fabric Images. The design and execution of the environment is a live presentation showcasing the effect that fabric architecture and materials offer within a brand environment.