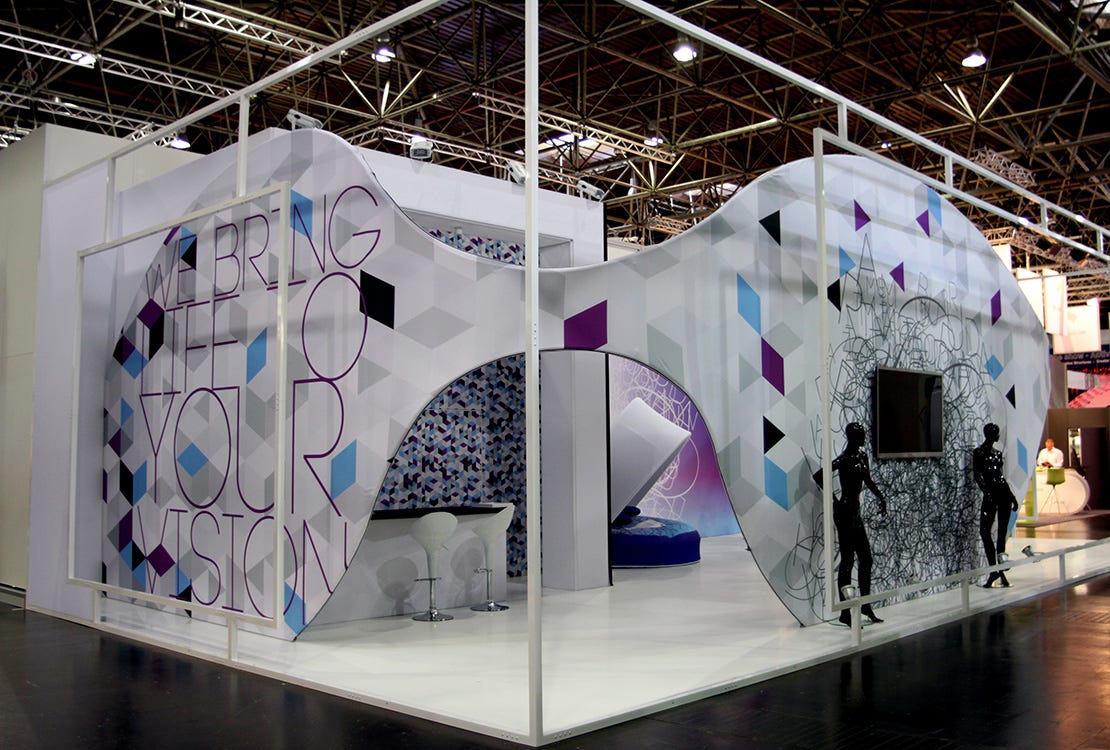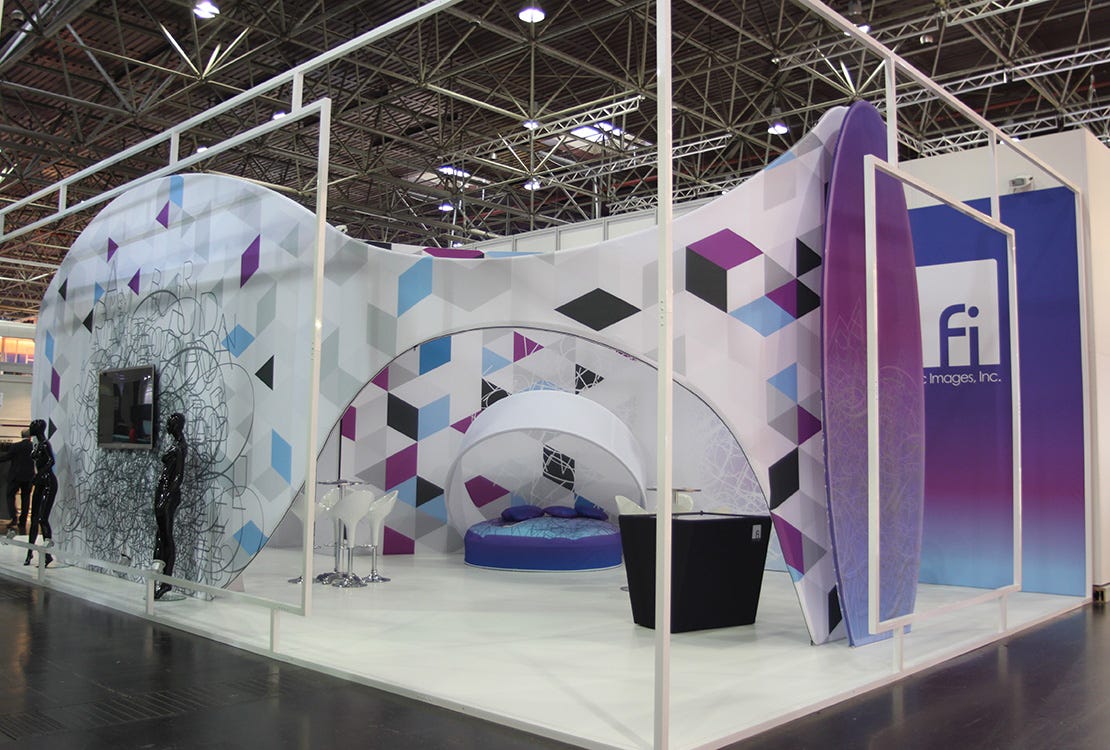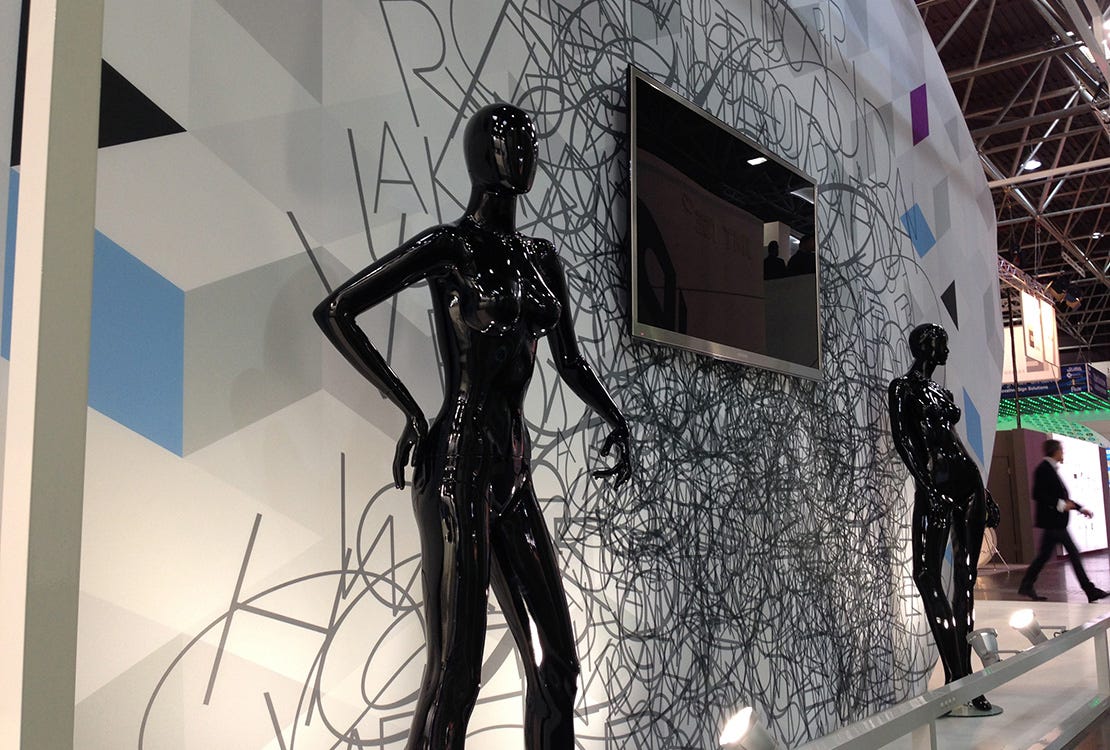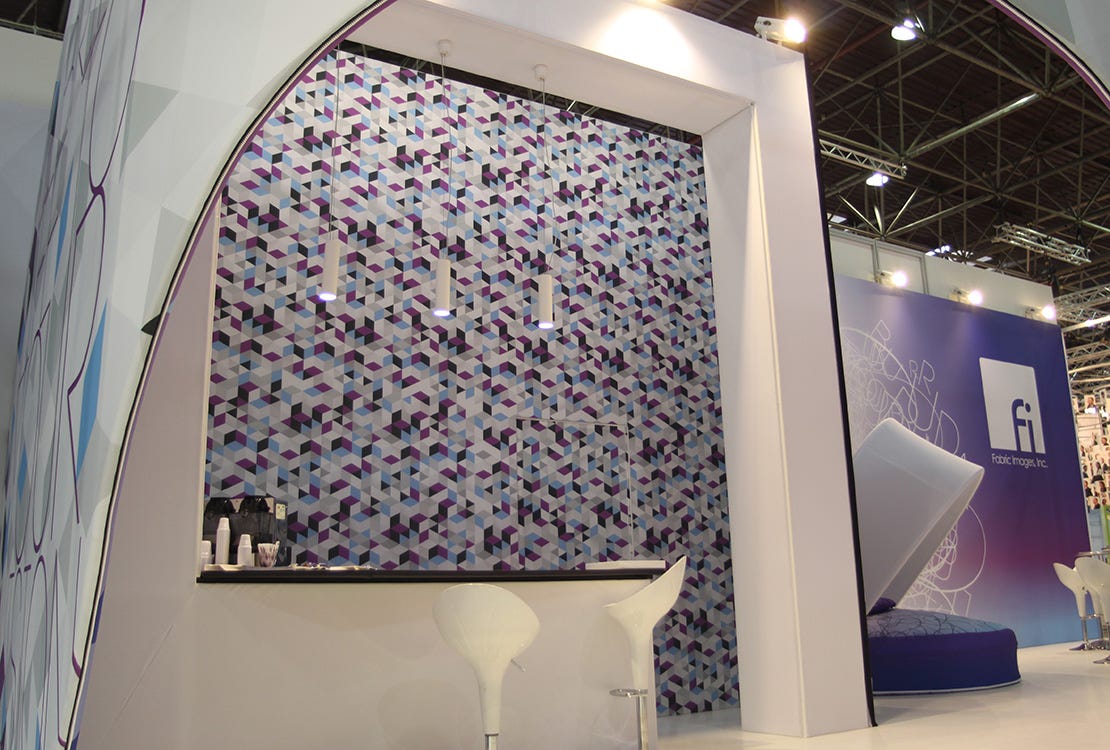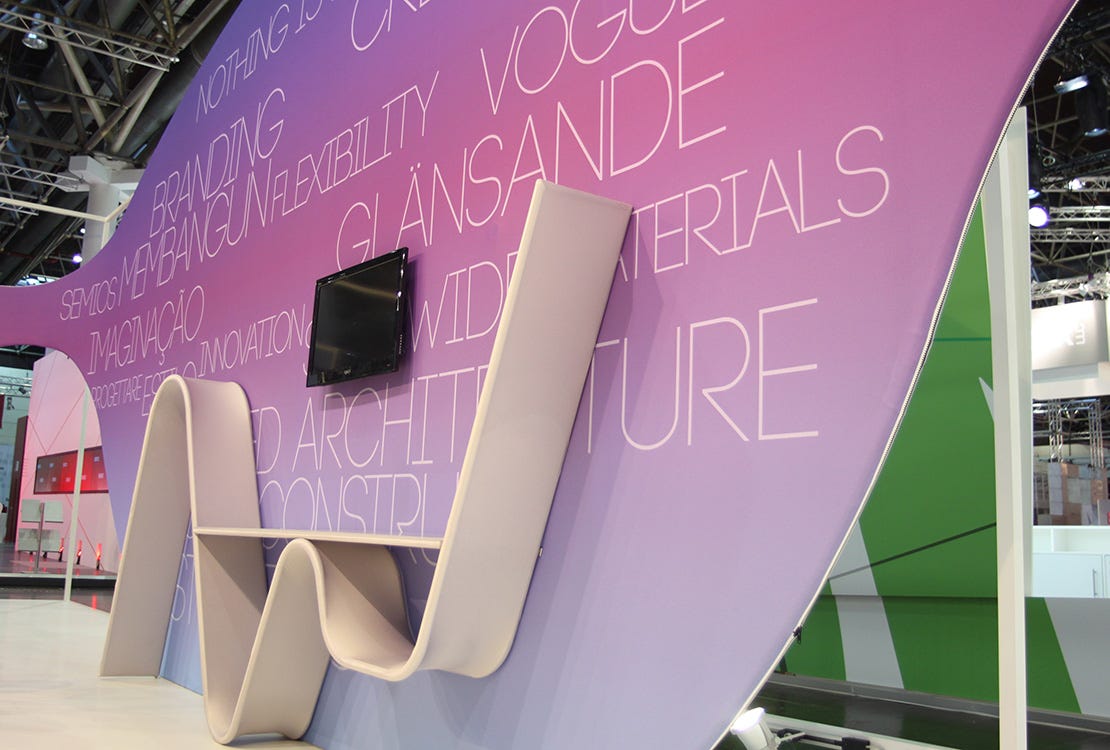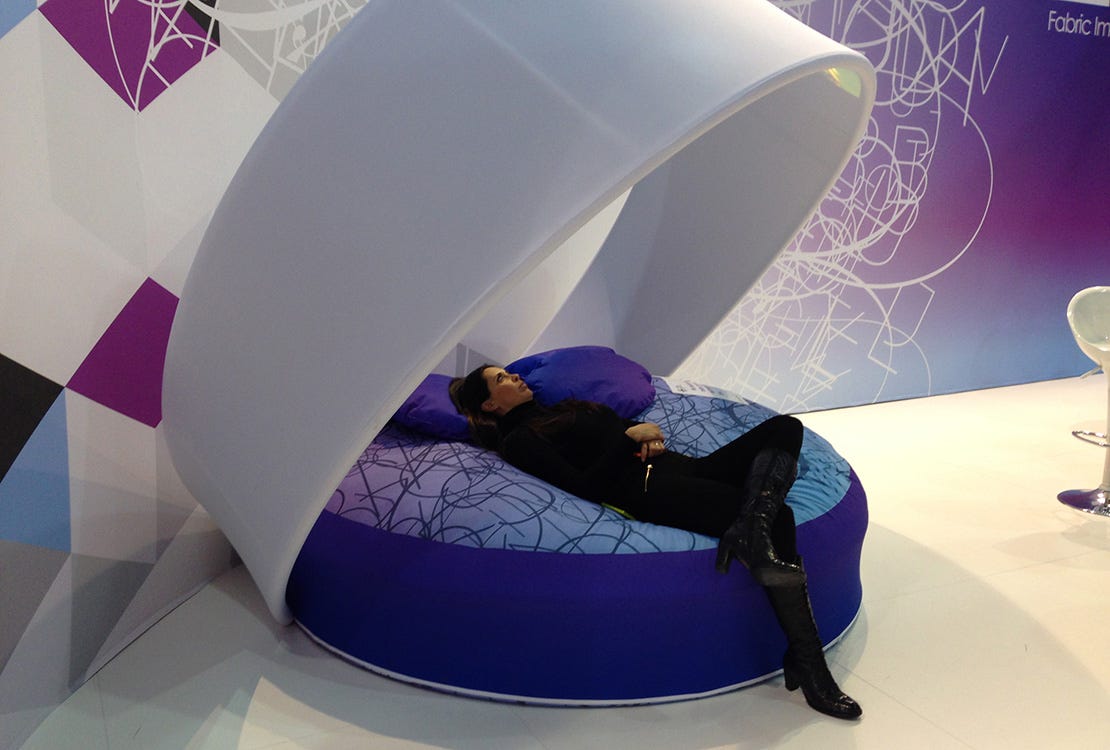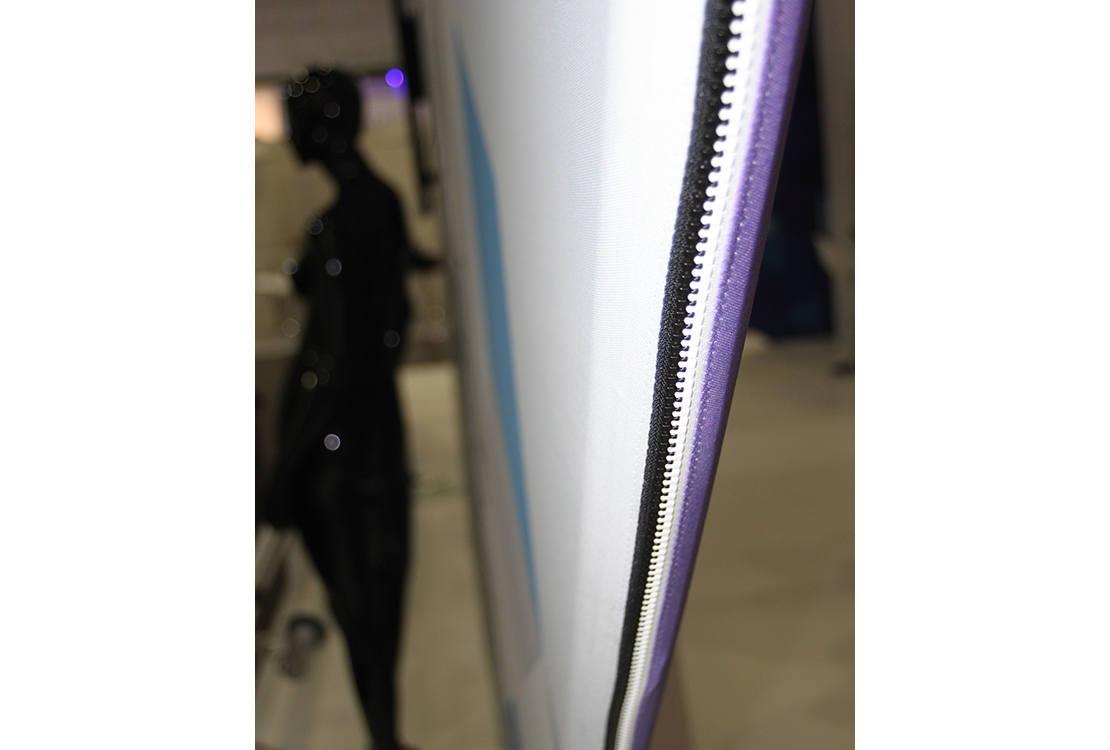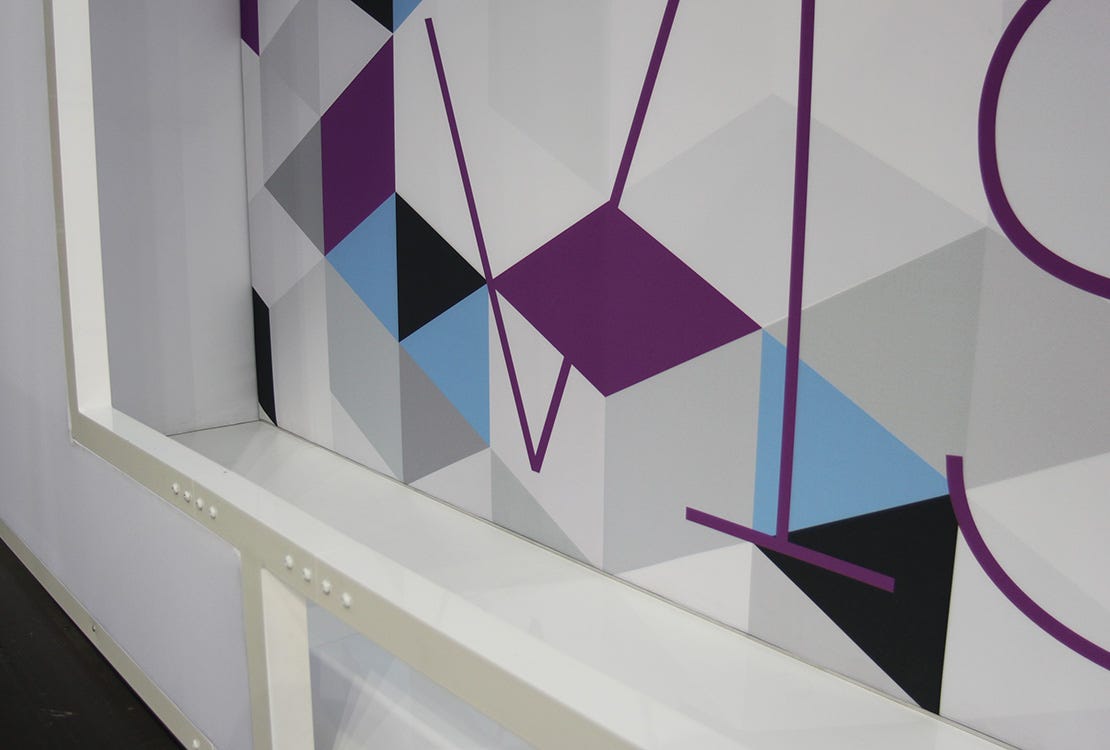 | | |
| --- | --- |
| Design by | Fabric Images, Inc. |
At Euroshop in Dusseldorf, Germany, Fabric Images, Inc.®'s exhibit revealed the "Store of the Future." It demonstrated the possibilities that fabric structures present to retail environments and supported Fabric Images capabilities, including 5-meter-wide seamless dye sublimation printed fabric, detailed fabric finishing, material selection, organic metalwork, and technology integration. The 105 sq. meter space radiated with personality expressed by the fabric architecture, from curving, organic shape to vibrant printed graphics.
The metal perimeter, impersonating the exterior of a store, presented a square profile with a powder-coated finish. Visible through the exterior frame, an extensive fabric structure offered organic form and powerful graphics and created a "space within a space."
Exposed dual-colored zippers acted as design features at the main entryways. Silicone edge finishing, a method not standard with large and organic structures, was also prominent throughout the space and was made possible by proprietary extrusion frames.
Once inside, guests continued to experience an immersive fabric-based experience.
An interactive couch, manufactured using an aluminum frame and tensioned fabric, presented a space for relaxation and learning more about the brand via a video projected inside the integrated canopy.
To the left, a bar created a welcoming space for interaction. The soft dimensional texture was created by layering Mesh and Flag fabrics, while the fabric structure supported ambient lighting from above.
Behind the bar, a fabric wall camouflaged a hinged and locking door to storage by pristine SEG integration and an expressive graphic.
An organic shelving unit, clad with silver spandex fabric, offered a surface for displaying materials and elements of inspiration.