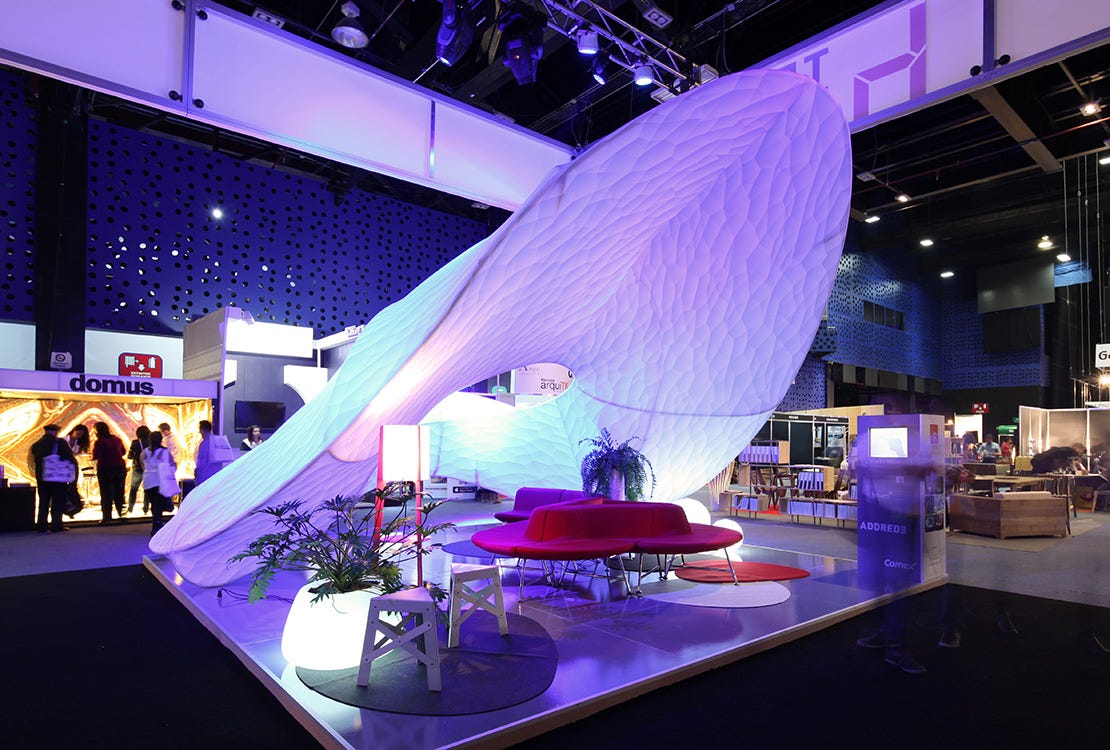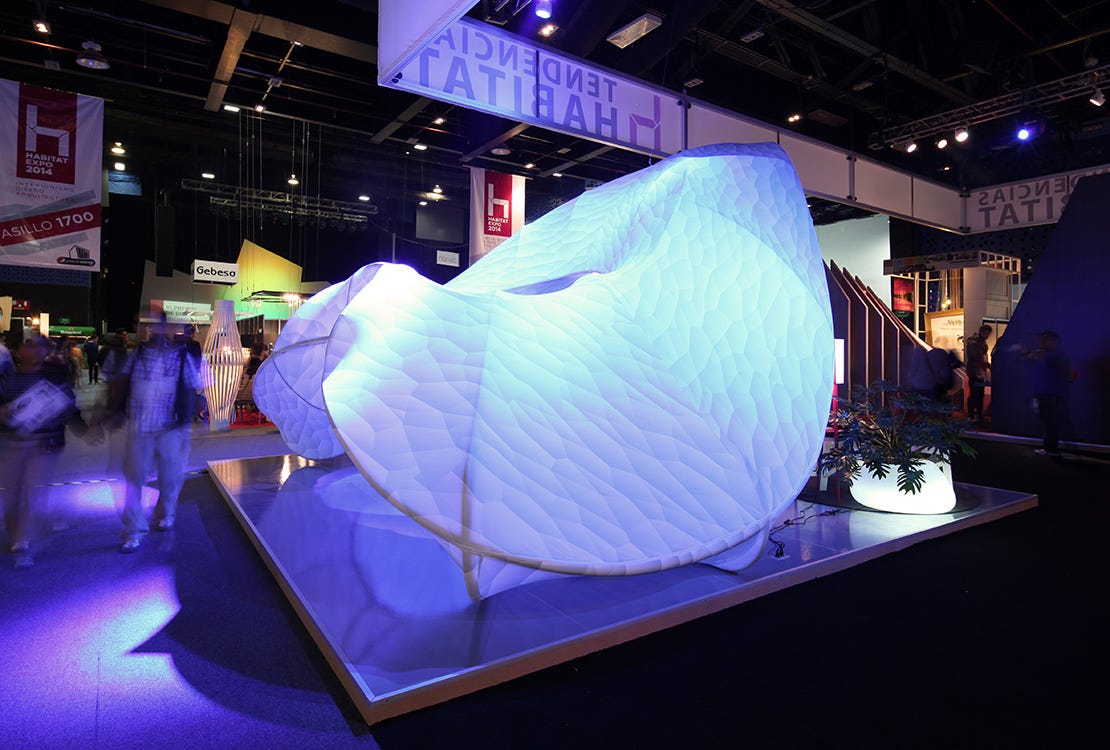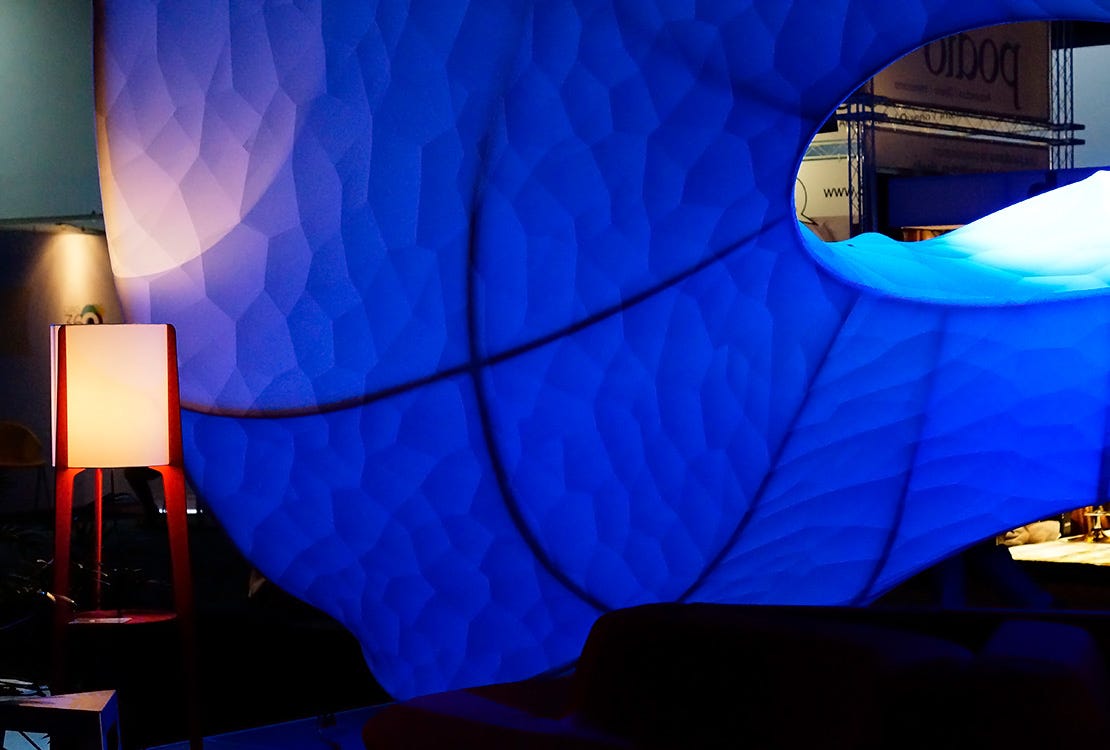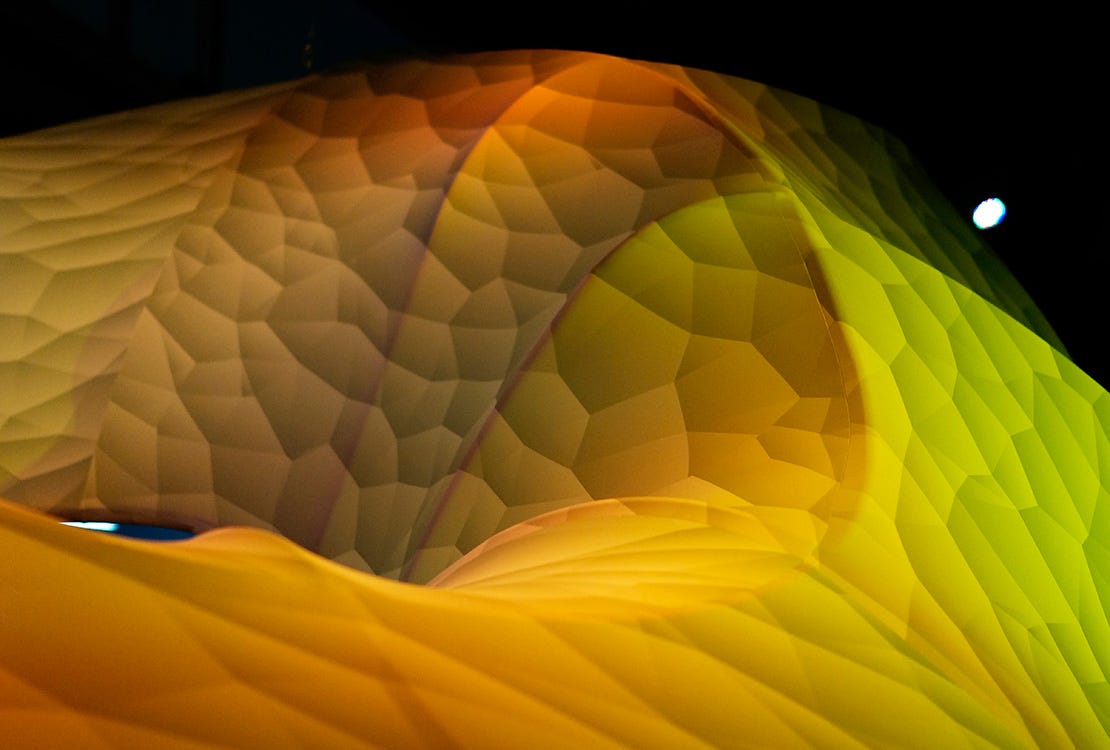 | | |
| --- | --- |
| Client | Expo Habitat |
| Design by | Victoria Montoya |
Designer Victoria Montoya enlisted the Fabric Images, Inc.® team in Mexico to execute the sponsor area design at Expo Habitat 2014. The 400 sq. ft. fluid architectural fabric pulls inspiration from the styles of Zaha Hadid and the "Bean" in Millennium Park.
The design offers an organic shape that has the appearance of flowing waves across the surface. Capturing the essence of moving water over the stationary element was accomplished through a combination of graphics and lighting.
The graphic was printed onto a polyester knit fabric using a dye sublimation print process. It visually manipulated the surface as concentric spherical geometry with no beginning and no end. While this created a visually tactile effect, it was the addition of color-changing front lighting that offered a sense of motion. Together these qualities resulted in a 3-dimensional effect of pattern and movement and enforced the effect of rippling water.
Beneath the fabric, a structural aluminum frame offered form. The floor-supported structure contained a single tether and minimal cross-members. Strategically locating the cross-members strengthened the airy and natural quality of the design while keeping it structural, lightweight, and easy to install.
Combining graphics and lighting proved to be a dynamic solution that captured the designer's vision of moving water. The intrigue of "dimension" drew the attention of attendees and allowed for the discovery of the fluid and dynamic attributes that made the solution a success.