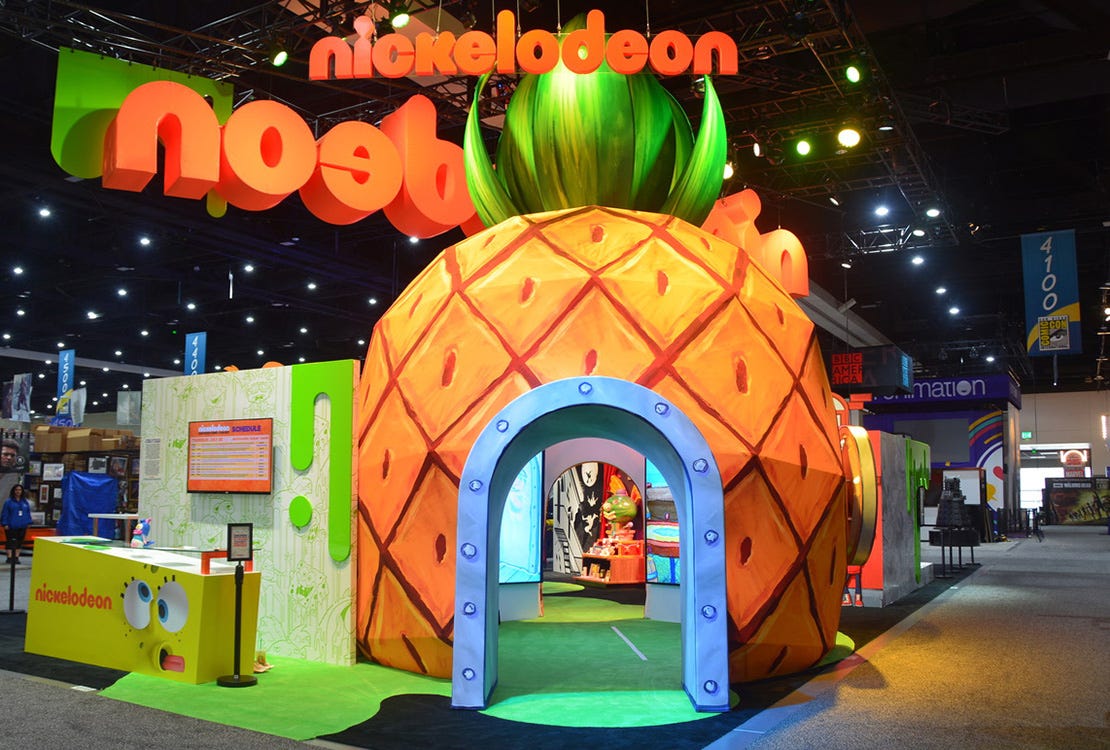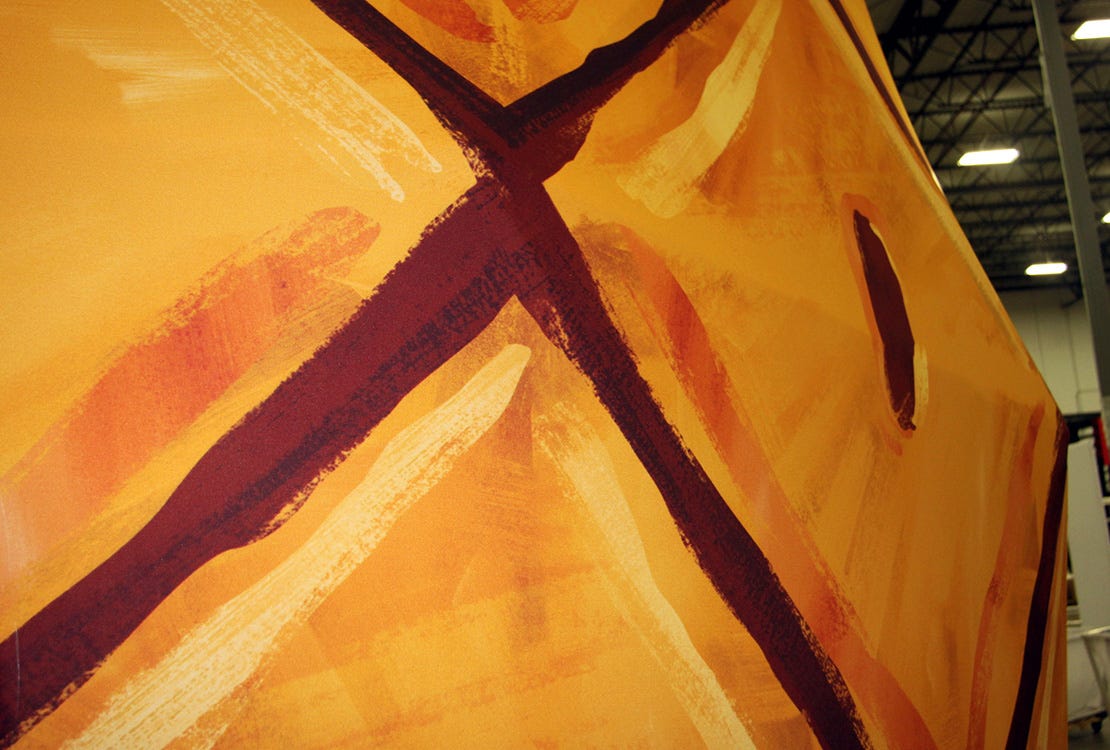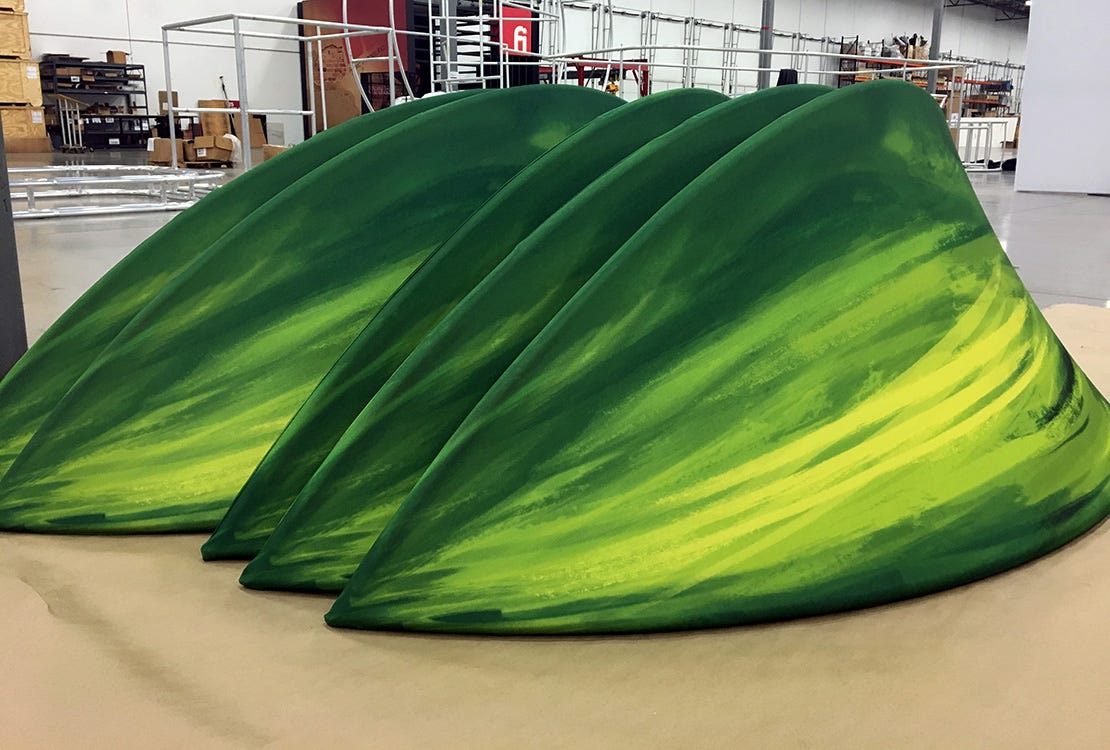 | | |
| --- | --- |
| Client | Nickelodeon |
| Design by | Glow Studios |
Fabric Images® partnered with Glow Studio for the large pineapple house, debuting at Comic-Con in San Diego. The pineapple was a focal point at the event, with a footprint of 19ft x 17.25ft and standing 22ft in height. Its playful form and vibrant graphics captured attention from throughout the show floor.
The design was a replica of the home for a popular television character. The pineapple offered attendees a place to engage, whether stopping for photos or experiencing the interactive AV inside. The highly renowned nature required extraordinary attention to detail and high-quality finishing.
Fabric Images excels in capturing the vision of unique architecture and printing superior, vibrant graphics. First, Fabric Images engineered the frame structure to simulate the dome-like geodesic shape of the pineapple. Then, the drawing was used to design the alignment of the fabric cover.
The fabric was created in 22 tiles. The graphics were distorted in pre-flight to allow for the three-dimensional wraparound once applied to the frame. White fabric covered the inside surface of the pineapple.
The final fabric structures of the pineapple included the top leaves and arched entryway. The forms seamlessly integrated with the frame of the pineapple, creating one cohesive solution. Upon completion, the pineapple exquisitely represented the customer's vision.