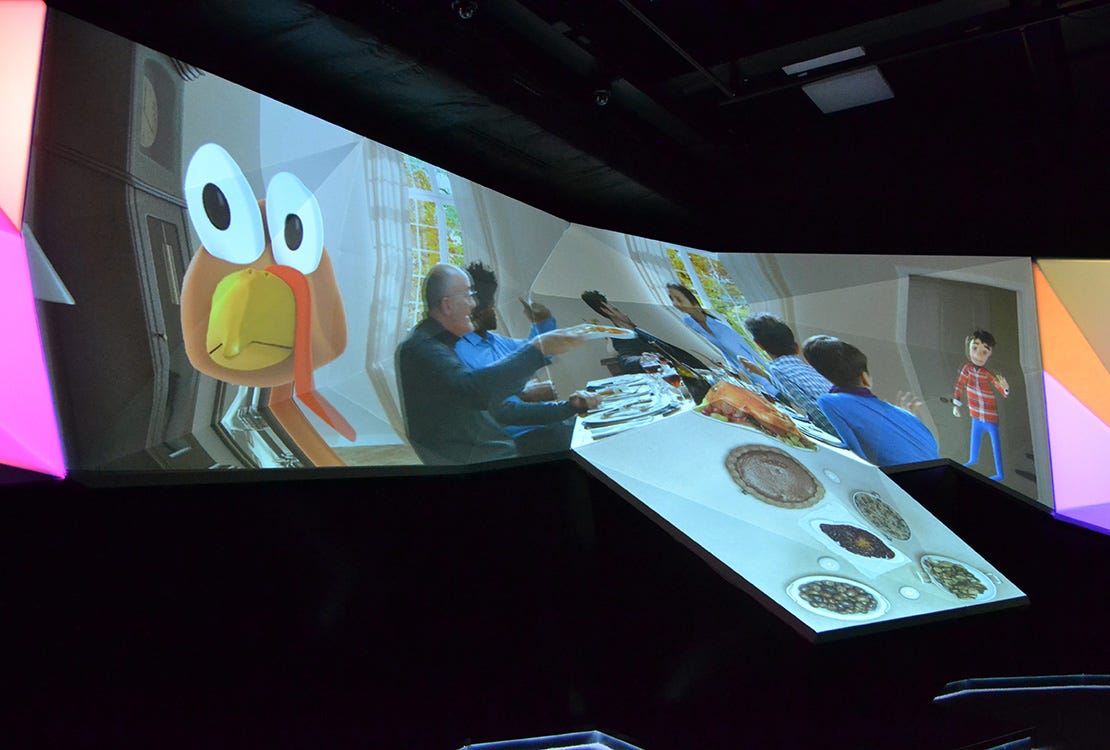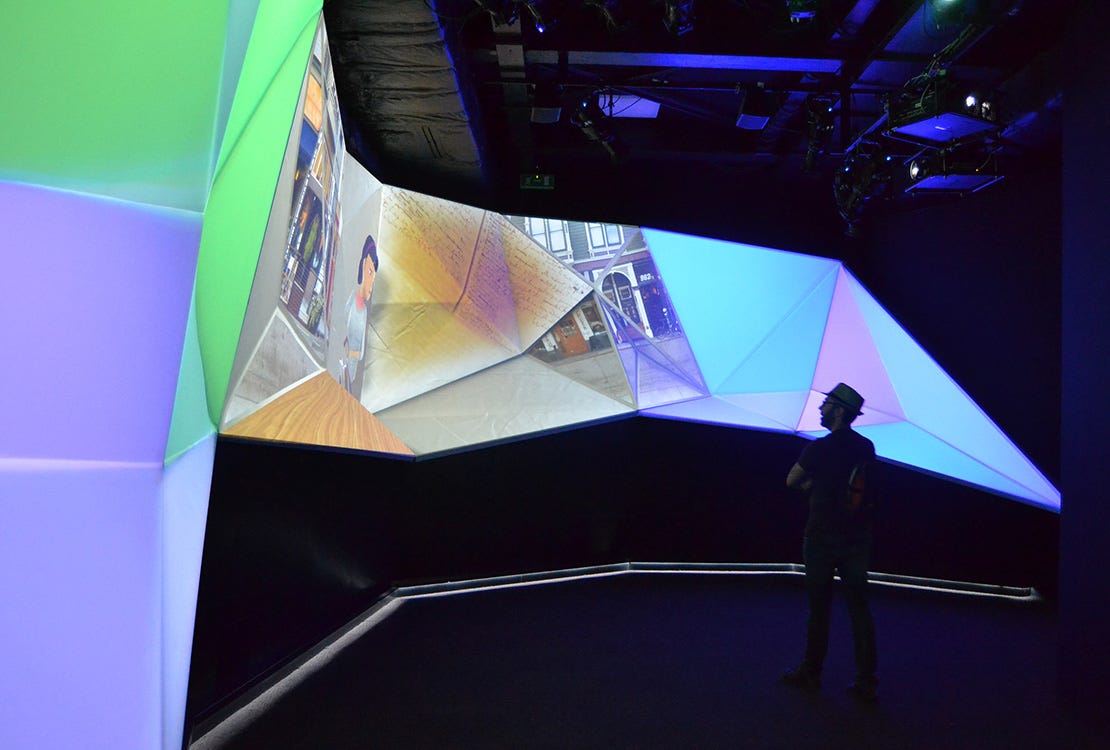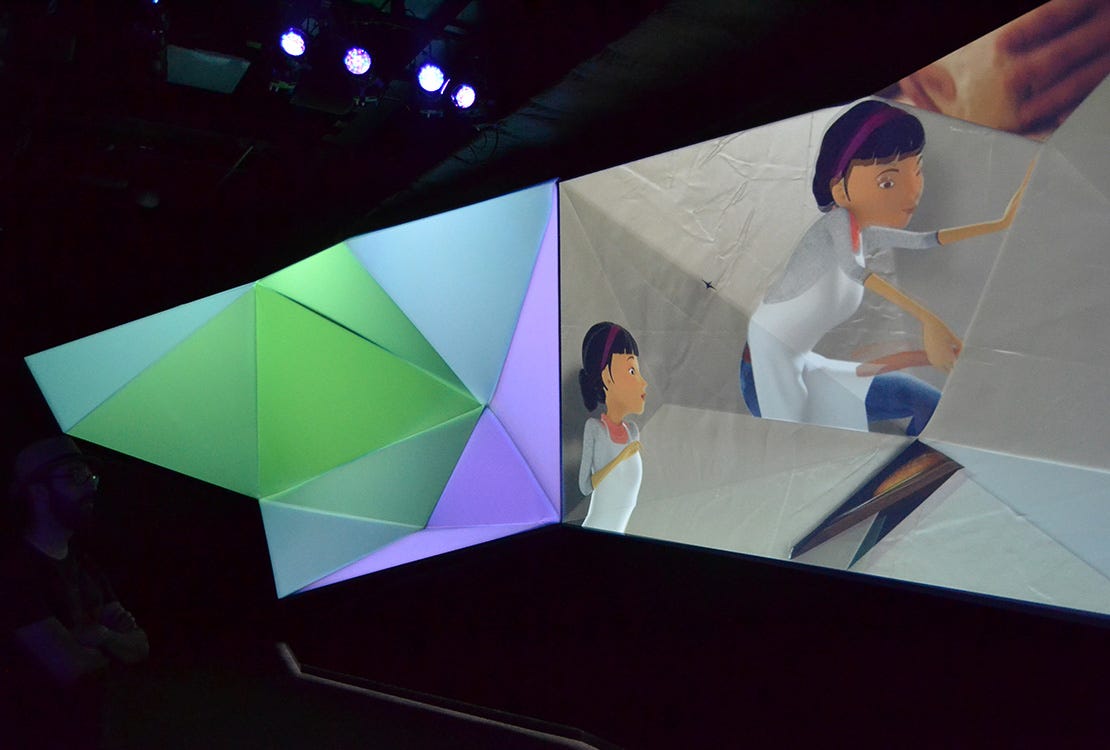 | | |
| --- | --- |
| Client | USA Pavilion |
| Design by | Thinc Design Studio |
| Subcontractor | Nussli, Fabric Images Europe |
| Project Manager | Simmetrico, Fabric Images Europe |
The Fabric Images, Inc.® Italy team engineered and executed twelve angular fabric structures for the USA Pavilion for Expo Milano 2015. The elaborate structures twist and turn throughout the space, acting as screens for projection-mapped video.
The design included the following requirements:
The surfaces had to achieve high-quality projection.
The structures needed to offer a quick installation and easy mobility.
The structures had to be completely floor-supported.
The angular structures ranged in size from 10ft to 60ft in length and 10ft in height, each with varying complex angles. To achieve the structural requirements, the Fabric Images Italy team engineered each structure based on a central point of gravity. The structures came to life using a combination of square and round aluminum tubing integrated with MDF base structures.
A polyester fabric by Otto Friedrich was selected to cover the structures for its pristine personality and acceptance of projection. A series of zipper pockets were introduced discretely along the backside to hold the fabric to the angles tightly.
Throughout the project, the Fabric Images Italy team collaborated closely with an external media company to ensure the angular structures would align with projection-mapped video. The media company developed the mapping based on engineer drawings created for each structure. Once the structures were manufactured and married with the projections at installation, the media company made only minor adjustments to ensure alignment.
This high-profile architecture achieved high-quality results, supported by superb engineering and timely installation. In addition, the projection quality over the faceted surfaces exceeded the customer's expectations.