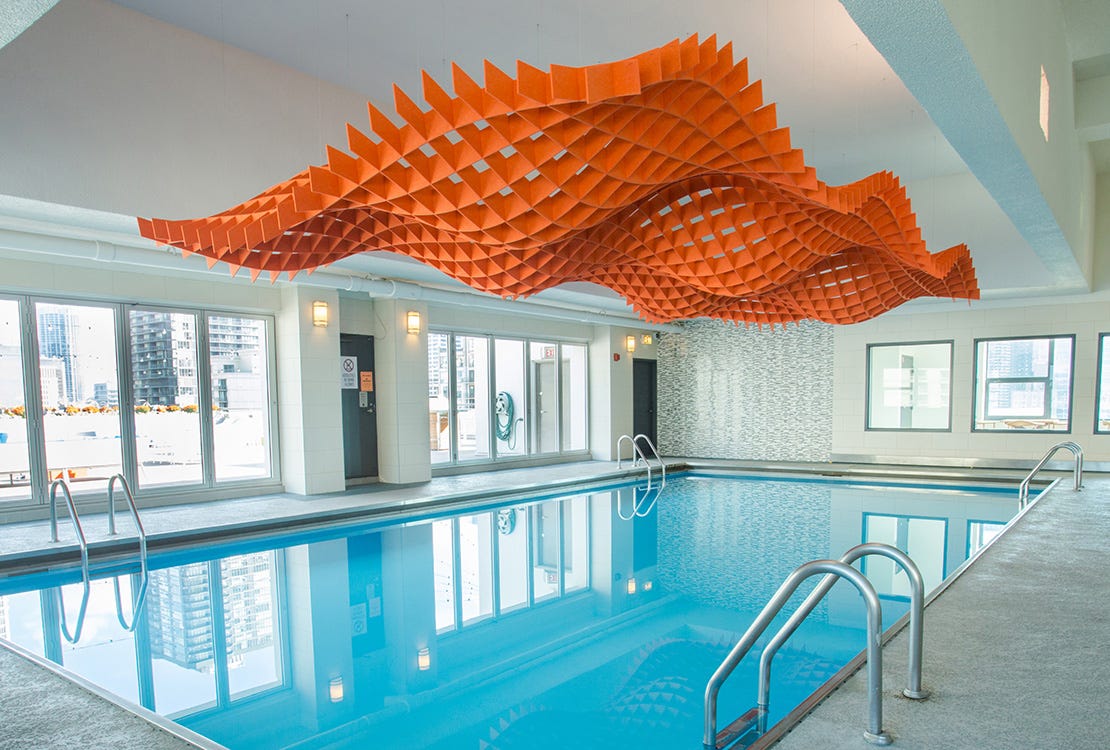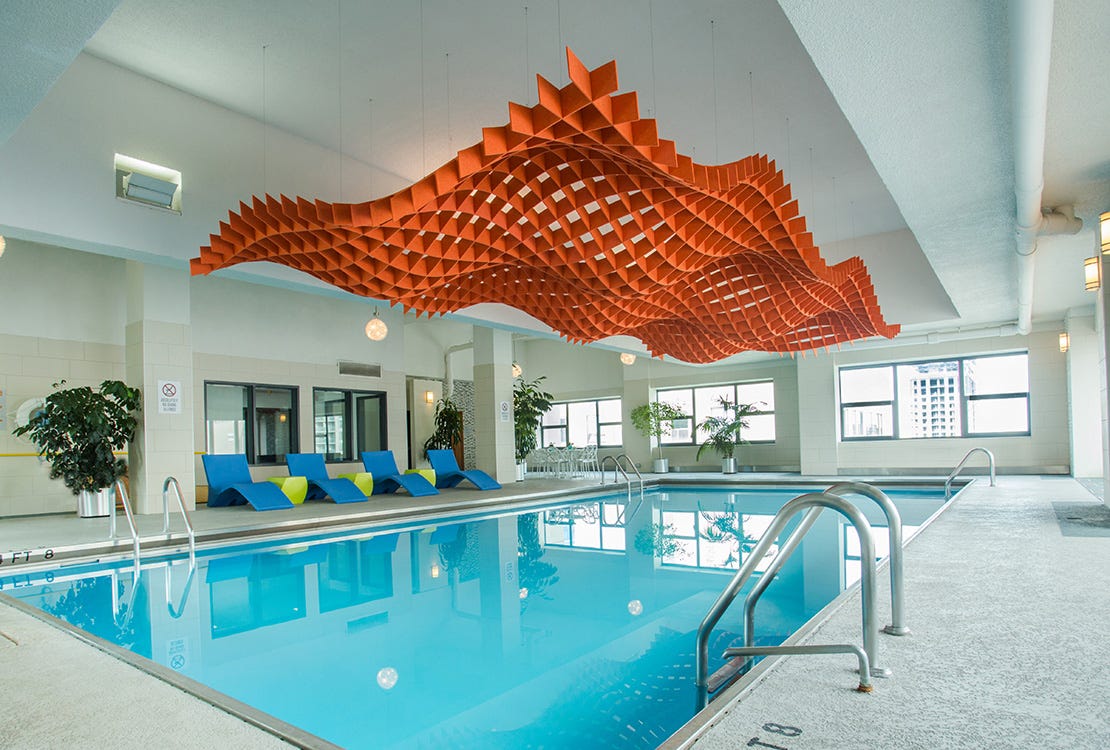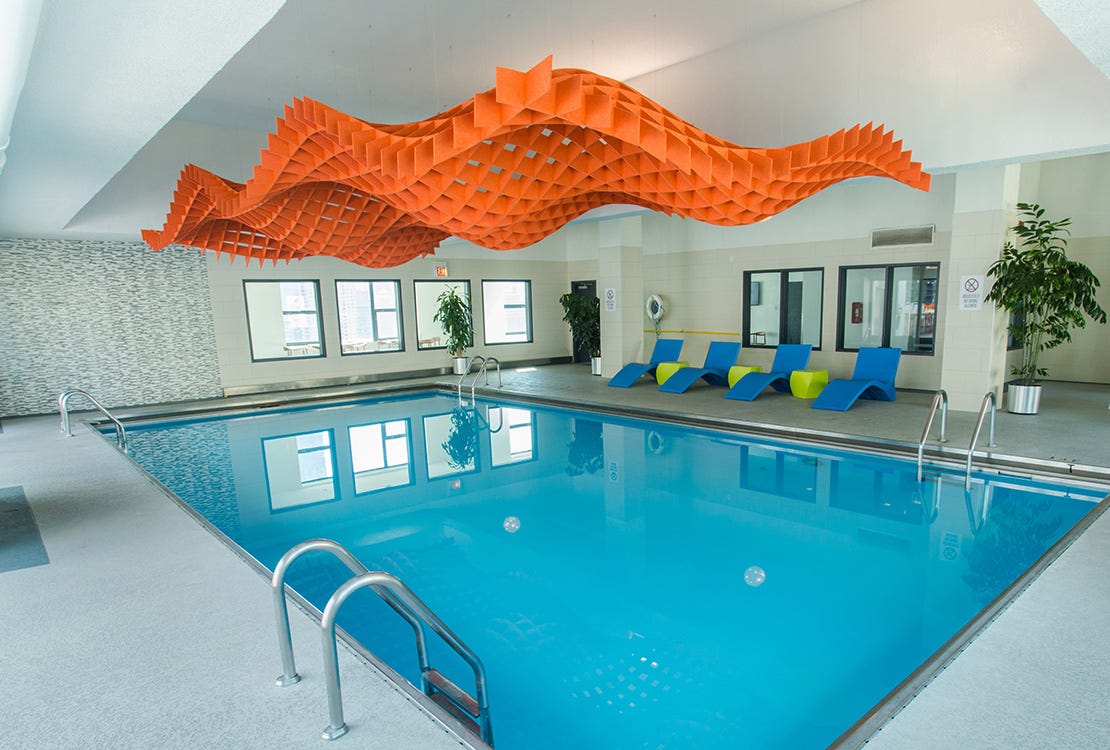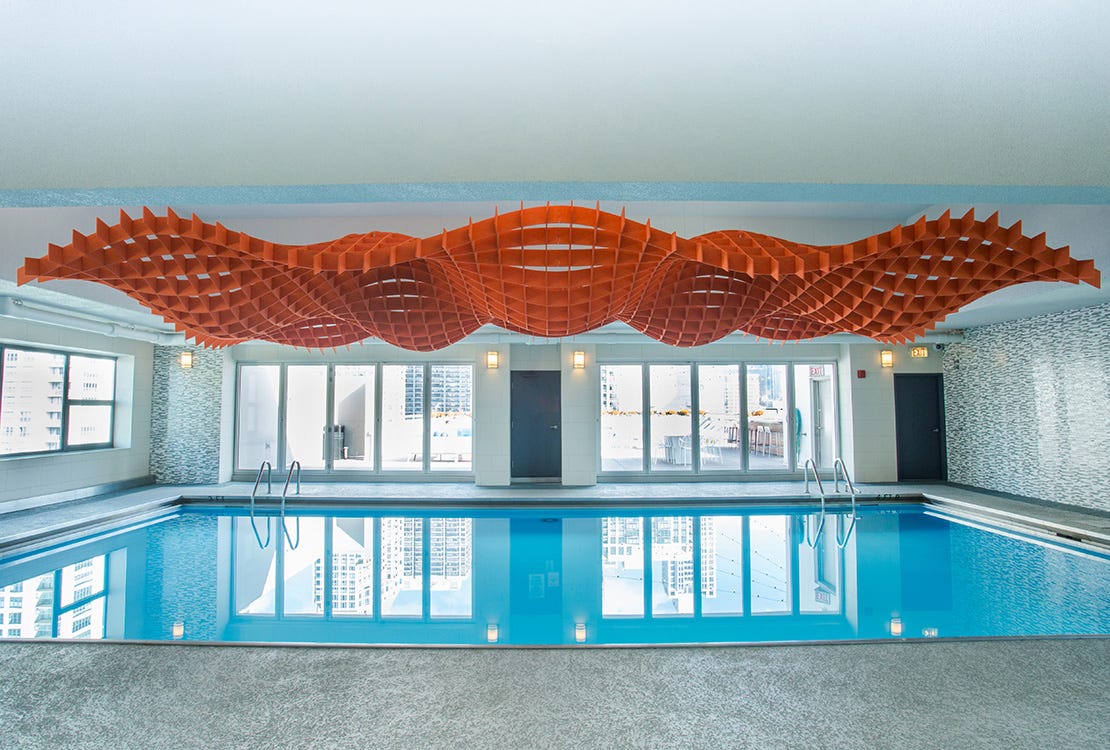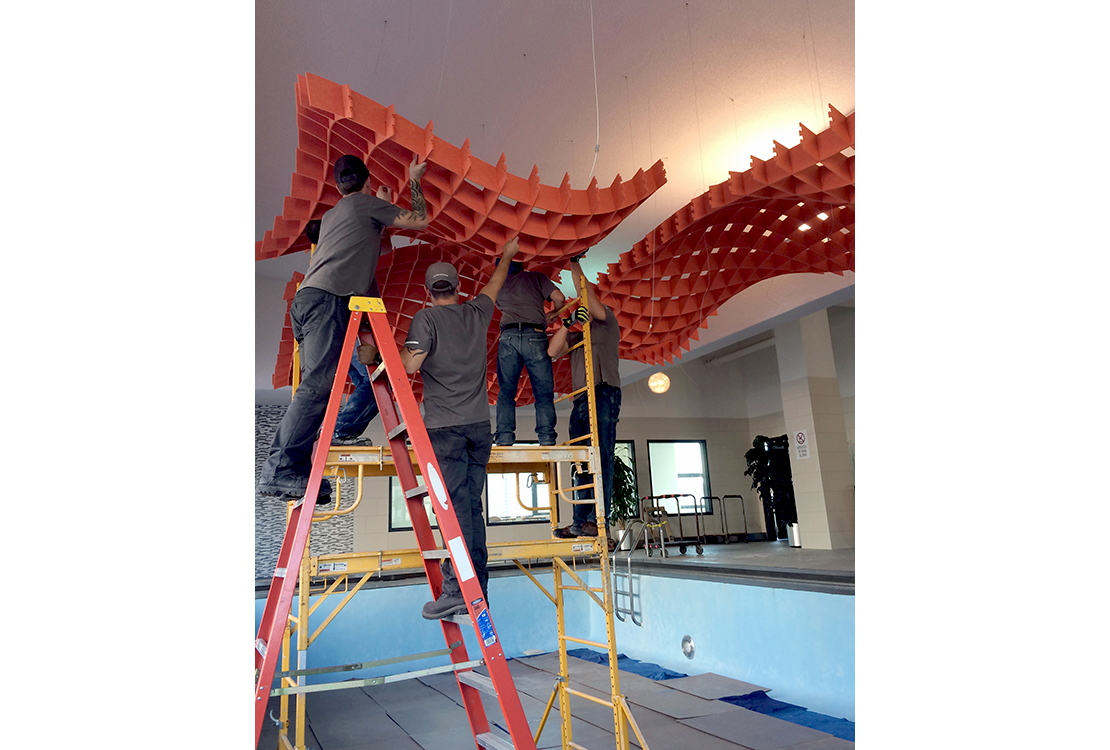 | | |
| --- | --- |
| Client | West77 |
| Partner | 4orm Studio |
| Photography | ©Kasia Vetter Photography |
Fabric Images, Inc.® was enlisted by 4orm Studio to execute a Hatch™ acoustical canopy as part of the renovation of the rooftop terrace at West 77. The canopy exudes fluid motion and energy and embodies the contemporary urban lifestyle of the residents.
The Hatch canopy spans 15ft x 30ft directly above the swimming pool. It serves two purposes.
The canopy offers visual contrast of form and color. The grid design plays with the ambient lighting and provides variation from light to dark.
The canopy is made using rigid acoustical felt and acts as an acoustic sponge, reducing noise by 60% and increasing speech clarity.
The form was created using automated 3D modeling software, which aligned the curvatures, grid placement, and integrated locking mechanisms. The acoustical felt slats were then cut on a precision CNC machine and labeled according to placement.
To simplify installation, the canopy is divided into eight individually packaged modules that are seamlessly joined together. By carefully planning upfront, the dedicated installation team completed the install in one working day.
The Hatch canopy offered the pool deck a visually dynamic form and softened sound in the public space. As stated by David Pinson, Innovation Specialist at 4orm Studio, "We explored many options before presenting the final choices to our client. Not only did the Hatch canopy reflect our vision, but more importantly, it addressed the sound attenuation that the space so desperately needed. The entire FI team went above and beyond to help us meet our deadlines and exceed our client's expectations."