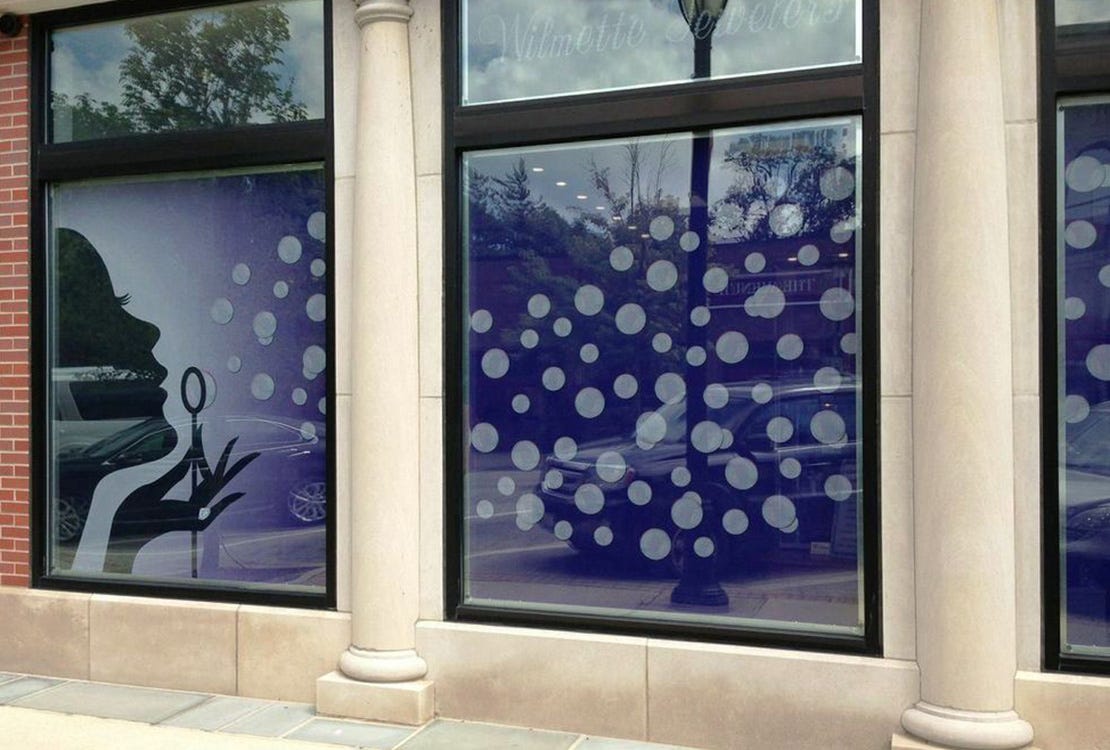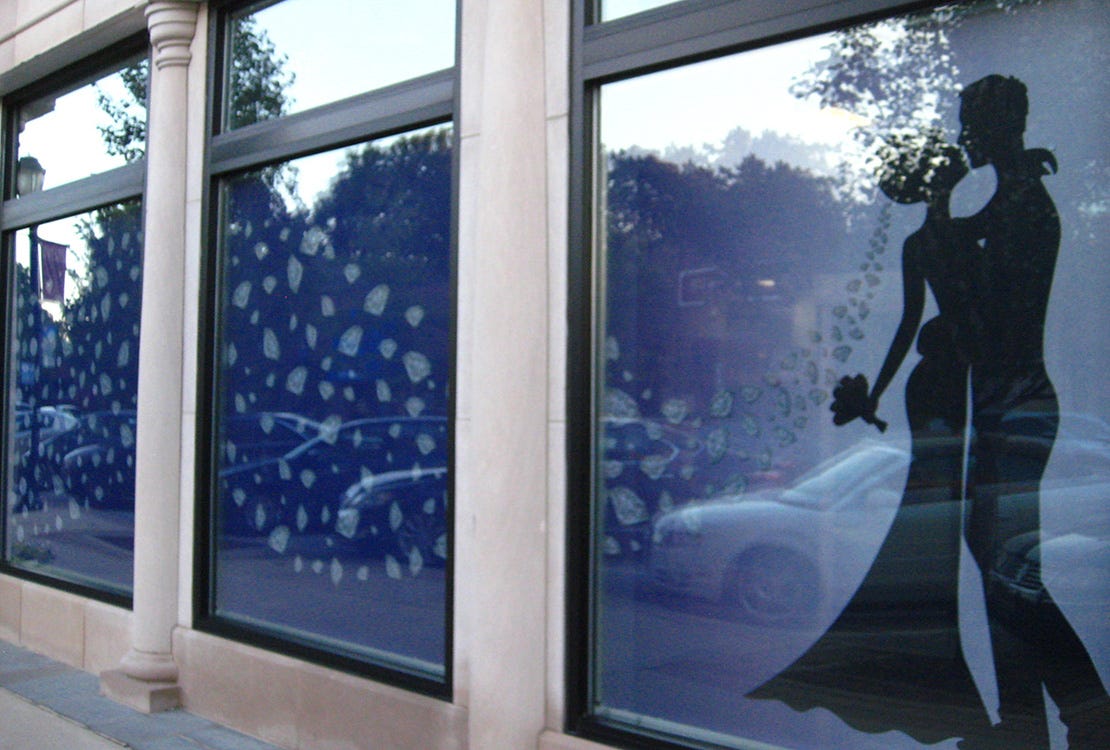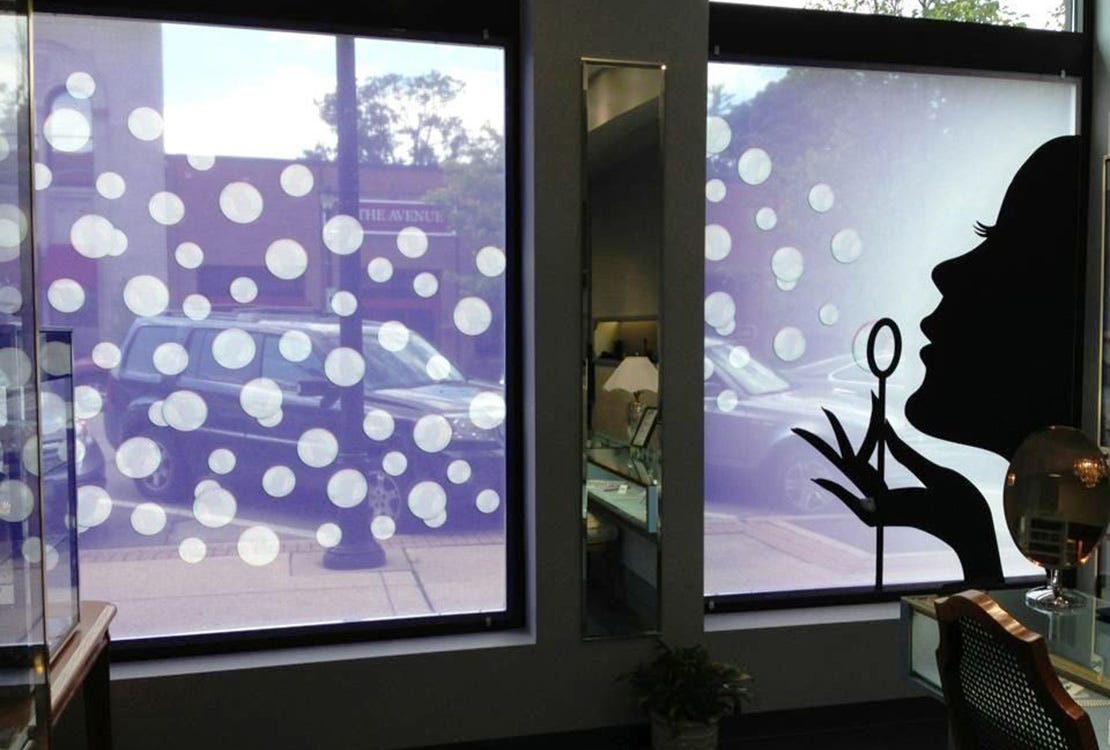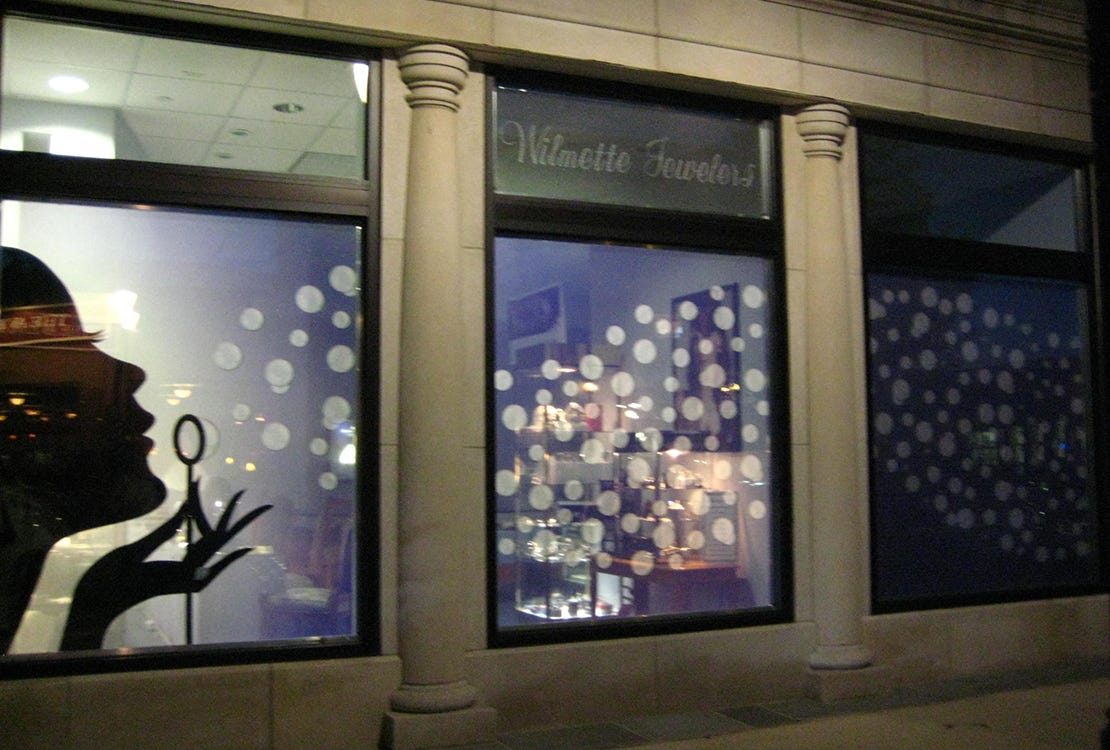 | | |
| --- | --- |
| Client | Wilmette Jewelers |
| Design by | Fabric Images, Inc. |
Wilmette Jewelers approached Fabric Images, Inc.® to partner on the design of their downtown Wilmette, IL store windows. The jeweler aspired to transform and amplify its brand presence to increase traffic resulting from growth in the area.
Through a discovery process with the brand, Fabric Images learned key objectives and developed a design that would enrich the brand's presence. The transformation introduced layers of printed fabric and offered the jeweler what they needed most- flexibility, transparency, and enhancement of their brand personality.
The two fabrics selected offered transparent qualities and reflected the brand's key characteristics- sparkle, class, and elegance. The fabrics included Metallic Stretch Mesh (for sparkle) and Linen (for elegance). The Linen also offered a printable surface for graphics. When layered, the two fabrics sparkled and provided transparency to allow visibility from the outside to inside the store.
In addition to the two transparent fabrics, an opaque black fabric was precision cut and applied over the Linen to create silhouettes. This detail provided an extra level of depth and interest.
Supporting the fabric were small-profile extrusion frames. The frames slid and locked into place within the pre-existing window frames. Then, with a small channel, the frames accepted the fabric with a clean silicone edge finish.
The transformation of Wilmette Jeweler's store windows had great results. Introducing a cohesive design across the entire storefront made it apparent from the outside how large the store is. Gayle Inbinder, Owner of Wilmette Jewelers, shared, "We have gotten great comments. People are not just walking by us. One woman from Lake Forest, said she got to the fourth window and said, 'This is the largest jewelry store I have ever seen'".